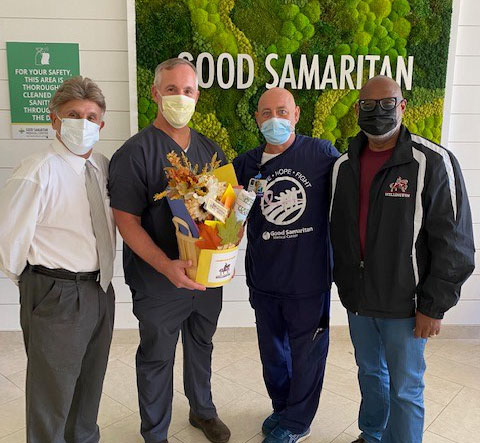 The students at the Renaissance Charter School at Wellington, under the direction of Principal Dr. Christopher Glinton and Assistant Principal Rachel Mellion, recently decided to try to make a difference in the fight against COVID-19.
More than 1,000 cards and letters were created for nurses from the hearts of students in kindergarten through grade 8. In addition, another 274 letters were made for patients suffering from the virus.
On Sept. 10, Mike Trim from WPTV News Channel 5 visited to film the school's project in action. One of the students read a heartfelt letter to a nurse from the JFK Medical Center COVID-19 Unit who took care of his father when he was there. Tears were shed as he presented her with flowers, cards and letters thanking nurses, and letters of encouragement to patients in the unit. Teacher Joseph Comino, who spearheaded the project, was also interviewed.
The cards and letters were delivered to Palms West Hospital, Wellington Regional Medical Center, JFK Medical Center, Good Samaritan Medical Center, St. Mary's Medical Center, the West Palm Beach VA, as well as to other local medical facilities.
The school thanks Crystal Webster for her creativity and assistance in decorating the 10 baskets of cards and letters to be delivered.