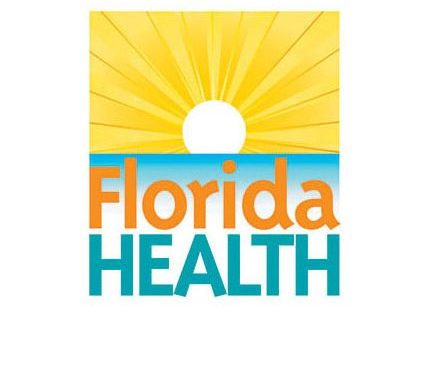 Florida Department of Health-Palm Beach County Director Dr. Alina Alonso told the Palm Beach County Commission on Tuesday, Sept. 14 that COVID-19 cases are down slightly but anticipated that they will go up again come the winter holidays.
"Our peak has continued to go straight up, but now we're going down a little bit," Alonso said. "The deaths for the last 30 days are still up, but we're seeing progress."
Nationally, the rate of transmissibility is still high, including throughout all of Florida, she said, with the predominant cause of transmissibility being the highly contagious Delta variant.
In Palm Beach County, the positivity numbers have gone down from a spike in new cases per week in mid-August. Compared to all of Florida, Palm Beach County had a lower percentage of new positivity cases from Sept. 3 to Sept. 9 at 11.36 percent to Florida's 13.5 percent, she said, adding that the positivity rate was significantly down from the previous week.
"Most importantly, our number of cases for the week is only 5,548, which is a lot less," Alonso said. "We were very close to 9,000 cases per week. That's a significant decrease, which is much more manageable."
She predicted that the positivity rate would continue to go down, but that trend will likely be interrupted by the holiday season.
"As we get into the holidays, the travel, Thanksgiving — we'll see that spike that we saw in January go up again, so we have to be ready, and we can't let our guard down,"" Alonso said.
The latest data on new cases from Aug. 27 to Sept. 9 shows that the county has a significantly lower number of new weekly cases than from Aug. 6 to Aug. 12.
The percentage of fully vaccinated minors ages 12 to 19 shows a steady increase from when they started receiving the vaccine, with 62 percent fully inoculated and 10 percent having received the first dose, for a total 72 percent.
"We made this graph so we could track the school-age kids 12 to 19," Alonso said. "That's very good. You can see the efforts that are being done, especially with the Healthcare District going out and vaccinating at the schools, and all summer they spent vaccinating. They're going back out to the schools now."
She cautioned, however, that the percentage of ages 12 to 19 is still far below the 90 percent occupied by ages 60 to 79. Ages 80 and above still hovers below 80 percent, largely due to some people in those ages having underlying conditions that prevent them from being inoculated, Alonso said.
Monoclonal therapy available for patients who have tested positive for COVID-19, available locally at the Westgate Park & Recreation Center, has proved a successful treatment that will keep people who test positive from having to go to the hospital, she said.
"This for people who have become positive but are not sick enough to go to the hospital yet," Alonso said. "They need to go right away and get the monoclonal therapy. Those are manmade antibodies that are infused into your body. Those individuals can actually get treated and recuperate much faster and not end up in the hospital."
Vaccinations remain the best mitigation strategy to stop the spread of COVID-19, and the vaccines are effective against the highly contagious Delta variant, despite some breakthrough cases. Hospitalizations have decreased but are at critical mass capacity largely due to staffing issues. The largest group of admissions are unvaccinated children and adults.
"We need to prepare again for another surge for the holidays and winter approaching, and I need to urge everybody to please get vaccinated if you haven't done so, not only to protect yourself, but your family and all our community," Alonso said.
Learn more about the county's COVID-19 response at www.pbcgov.com/coronavirus.