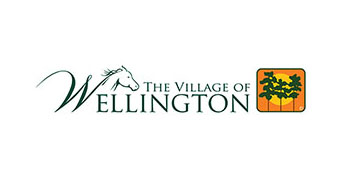 Wellington's Parks & Recreation Advisory Board met Tuesday, Sept. 7 to approve two grant requests for upcoming park projects and get an update on the village's use of its sales surtax funding. Also, as part of a new initiative to get to know a different one of the village's official sports providers each meeting, the board heard a presentation on the Western Communities Football League.
In order to be eligible for two Florida Recreational Development Assistance Program (FRDAP) grant applications in the amount of $50,000 for improvements to Field of Dreams Park and another $50,000 for Staimford Park, the measures must come before the board for a vote. Each item passed unanimously. These non-matching state grants recur each year, and the grants will be pursued again this year for the fourth year in a row.
Deputy Village Manager Tanya Quickel provided an update on the one-cent sales surtax. She said that collections are $3.2 million of the current fiscal year to date. "It is getting more back to normal, as last year it had been reduced because of the pandemic," she said.
Quickel explained that the additional penny of sales tax continues until 2026. "The biggest project was the high school park with additional smaller expenditures at the Town Center project," she said.
The second and final portion of the Town Center project is budgeted at $8.2 million.
The expenditures so far have been approximately $15 million of the nearly $17 million collected by the village in sales surtax revenues since it began in 2016.
Discussions revealed that the Wellington Community Center, which was designed as a rental facility for the community, is starting to see more rentals from the area.
"I think as more people rent and more people see it used, we will continue to get more rentals," Board Chair Dr. Samuel Falzone said.
The first of a scheduled progression of sports providers was the Western Communities Football League, which provides flag football, tackle football and cheerleading for hundreds of families in the community. The league is now under a five-year agreement with the village that includes annual reviews and is proud that it has never turned away a Wellington resident.
Falzone, who has a lot of experience with the soccer leagues, was able to offer suggestions for operational improvements and fine tuning. He suggested an annual meeting of the presidents of all the sports provider organizations to allow networking and "think tank opportunities" to address challenges that other organizations have already encountered.
Aside from social media, the leagues also use signs and information sheets to promote their programs. The village will be adding information about registration windows and deadlines to the village newsletter in order to facilitate communication with residents.
Also at the meeting, village staff reported that programs are flourishing, and almost everything that Wellington has traditionally offered is now back, as the village continues to navigate COVID-19 the best that it can.