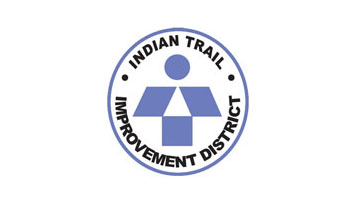 The Indian Trail Improvement District Board of Supervisors did not react well Wednesday, Oct. 20 to a presentation on a proposed charter school between Northlake and Hamlin boulevards near 140th Avenue North.
Land planner Josh Nichols, representing the planned Avocado/Northlake public charter school to be located on the western 16-acre portion of the total 34-acre site, said the school will be for grades six through 12.
"This follows the same process with Palm Beach County, so we're going through a site plan approval process," Nichols said. "It's an administrative process with them. We are probably about three to four months in. This follows everything that a Palm Beach County school would go through in terms of the entrance standards, which are the school-required standards at the state level."
He said the state standards include the parking ratio and the buffers, or the lack thereof, although he said the plan includes a 15-foot buffer on Hamlin, separating it from a residential area.
"The county has an interlocal agreement with the school board, so as long as you have a charter with the school board, you are treated as though you are a public school," Nichols said, explaining that he and his associates were at the meeting to present the school from a traffic, utility and drainage standpoint.
He said the school would accommodate 1,500 students and access would be from Hamlin Blvd. "We're not permitted to have our access from Northlake," Nichols said.
Brian Kelley, a traffic engineer with Simmons & White Engineering, said the plan is trying to mitigate the traffic impact to ensure that it does not cause additional issues for residents in The Acreage.
"We're proposing an eastbound left turn lane and a westbound right turn lane into our site to help get vehicles off of Hamlin Blvd.," he said.
In addition, there is a proposed large four-lane stacking area within the school property to keep vehicles from stacking on Hamlin Blvd.
"We can accommodate a lot of vehicles on site," he said. "It's about 160 vehicles we can accommodate in the school queue line."
He anticipates the county will require an additional westbound turn lane at Hamlin and another at a proposed access on 140th Avenue North, adding that school attendance times will be staggered to reduce the traffic impact.
Supervisor Keith Jordano said he was not happy with the proximity of the school site to homes on the south side of Hamlin Blvd.
"I do not like the idea that they will wake up in the morning and see buses and all of these cars in front if their house," Jordano said. "I think you need to put a buffer and distance off Hamlin."
Nichols said they go by the state requirements for educational facilities.
"They don't require any buffers at all for schools," he said. "What we have provided along Hamlin, because we knew that would be of concern, is a 15-foot landscape buffer along the entire south boundary… We are providing that buffer where there is not one required."
Supervisor Joni Martin said she would like to get more information about the buffer and the school itself. Nichols said that right now, the school will be a public charter school, looking to open in the summer of 2023.
ITID President Betty Argue asked who is requiring that access be on Hamlin Blvd., and Nichols said that is part of Palm Beach County's land development code.
"For most projects, you are required to access the minor or lesser of the roadways," he said. "In this particular circumstance, Hamlin Blvd. versus Northlake Blvd."
Argue said that the county's code does not apply to Hamlin Blvd., which is a district roadway.
"Hamlin Blvd. is not a county road, so I'd like to state that for the record," she said. "We have a problem throughout the district with all of the schools and the backup of traffic on the roadways, and nobody wanting to pay for it, and that's a problem."
She asked ITID Attorney Mary Viator that if the school did connect to the roadways as a public school, would they pay for maintenance of the roads? Viator said that under state statute, charter schools are exempt from paying assessments, just like public schools.
Nichols said the developer is complying with county requirements, but Argue said there may be ITID requirements as well.
"There may be requirements by Indian Trail because these are Indian Trail roadways, and that's why I'm asking what you are prepared to do," she said.
Nichols said that there are no dates set for meetings with the county for approval, only technical requirements for a charter school that are approved at the staff level.
Argue told Nichols he was only referring to the technical requirements required by the county, "which is not contingent on requiring a permit from Indian Trail regarding the road or drainage."
She said that the developer should have conversations with ITID staff regarding its concerns, particularly as it relates to improvements on Hamlin Blvd. and 140th Avenue North.
"I think that it's possible to come to an agreement, but it's probably going to require some modifications to your site plan that would accommodate what our concerns are," Argue said.