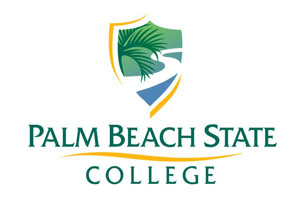 Motorcyclists who need to take the state-mandated training and safety class required to get the motorcycle endorsement added to their license can now do so at Palm Beach State College.
Motorcycle Training Institute Inc., a Miami-based company, has contracted with PBSC's Corporate and Continuing Education division to provide the two-day Basic Rider Course on the Lake Worth campus.
The instructional component for the two-day class currently is held virtually, while the on-cycle riding portion is held on campus. The course covers such topics as strategies for managing the riding environment and avoiding crashes.
The first four classes held in September quickly sold out. However, more classes have been scheduled.
"County residents have only been able to access rider training on the weekend. There's been a huge void in Palm Beach County for in-week training. This will be a huge benefit for people in the riding community who work on the weekends," said Jason Hooper, director of operations for MTII.
Hooper noted that MTII currently has 12 motorcycles on campus for the training, but he expects to have a fleet of 25 and be able to accommodate about 15 students per class instead of eight.
Deborah Gordon, a business and education development partner in the Corporate and Continuing Education division, said the training will also help raise more awareness of the offerings available through Corporate and Continuing Education.
Florida has required a motorcycle endorsement since the 1970s, but motorcyclists were only required to pass a test, Hooper said. However, in 2008 the state began requiring riders to take the training and safety class to qualify for the endorsement.
Students must register and pay for the course directly through MTII's web site at www.mtii.com. To learn more about Corporate and Continuing Education, visit www.palmbeachstate.edu/cce.