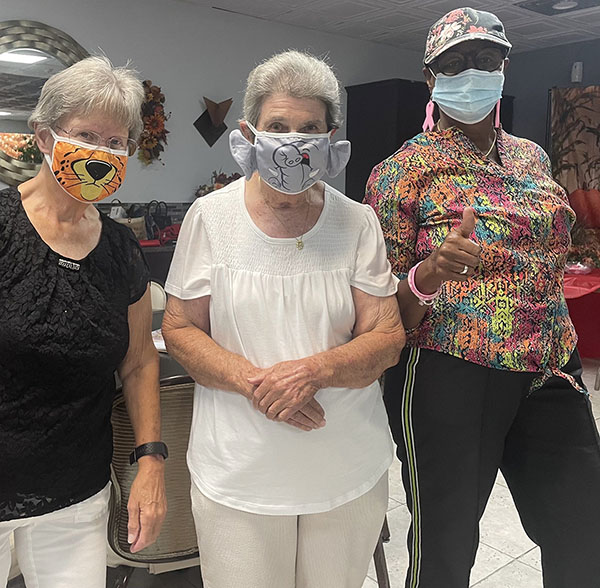 As part of its mission to promote preventative healthcare and healthy living for seniors, Prominence Health Plan has created "Laugh More. Live Longer," a free workshop to help seniors learn the health benefits of active mindfulness and playfulness.
The program, which will be offered throughout the months of October and November at senior communities and organizations in Palm Beach County, was launched on Friday, Oct. 8 at Golden Lakes Village. More than 50 seniors were in attendance.
"Whether it's money or illness or simply having to make a phone call, life can be super stressful," Prominence Sales Director Staci Martin said. "That's why Prominence is proud to be offering 'Laugh More. Live Longer' to seniors in our community."
Leading the workshop was Aniela McGuinness, an actress, two-time cancer survivor and seasoned improviser. She teaches active mindfulness, stress-reducing playfulness and general silliness through improv exercises that she personally tested during some stressful moments in her own life. The film and television actress has more than 15 years of improv experience and has appeared on The Marvelous Mrs. Maisel.
For information on how to schedule a "Laugh More. Live Longer" session for a senior's group, call Courtney at (561) 601-9057.
Prominence Health Plan began in 1993 as a health maintenance organization (HMO) and became a subsidiary of Universal Health Services (UHS) in 2014. Prominence provides coverage to fully insured, self-funded and Medicare Advantage members throughout Nevada and parts of Texas and Florida. For more information, visit ProminenceHealthPlan.com or ProminenceMedicare.com.