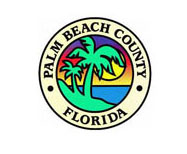 Palm Beach County staff asked the Palm Beach County Legislative Delegation to help support equestrian tourism in its economic development budget during a joint meeting held Wednesday, Nov. 10.
"That's an issue from Wellington to Ocala to Pensacola," Intergovernmental Affairs Director Ed Chase said. "The horse industry is a $6.8 billion economic driver in the state and employs just under 250,000 people in Florida, so we would like some promotion of our equestrian industries, as well as the possibility of some investment of state tourism dollars for the promotion of equestrian tourism throughout the state."
County Commissioner Maria Sachs asked if the effort could include areas farther south than Wellington.
"We have numerous equestrian centers in western Delray Beach and Boynton Beach that also contribute to the wonderful revenue brought in by equestrian activities," Sachs said.
"Our effort is in no way bound by Wellington to Pensacola," Chase said. "We will certainly venture farther south, wherever the horse industry is."
State Rep. Matt Willhite (D-District 86) said that Wellington is a great place for equestrian activity, but other areas are also important.
"I do know and recognize that there are so many other areas around this county that are so important," he said. "Just this last year, we fought about the horse industry in the state. It's very important to Palm Beach County, and the state thought it was more important to get rid of them, but we still continue to fight."
Willhite pointed out that last year, the state recognized the importance of the industry when it passed the first partial fireworks ban in the state for Wellington's equestrian areas. "This year, the Town of Loxahatchee Groves has asked them to do that again, so I recognize how important the equestrian industry is for Palm Beach County," he said.
County Commissioner Melissa McKinlay said helping the equestrian industry came out of a recent roundtable meeting she had with the Business Development Board and equestrian industry representatives in Wellington.