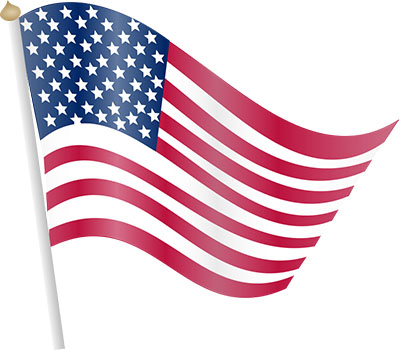 The launch of the nation's first Made in America "Store-in-Stores" will take place in Palm Beach County through a collaboration between Florida Made in America Store LLC, based in Wellington, and the original Made in America Store and Distribution Center, based in Elma, New York.
"We are honored to expand the reach of the nationally recognized Made in America Store brand into the Florida market," said Michael Nolan and Ralph Perillo of Florida Made in America Store LLC. "Over the last decade, we have witnessed firsthand the validation, success and growth of the Made in America Store concept. We value its founder's mission to increase American manufacturing jobs by bringing 100 percent American-made products to consumers, both online and in brick-and-mortar stores."
Nolan and Perillo, who live in Wellington, consider it a privilege to help American workers by placing their work products in front of consumers in South Florida. It is the company's way to demonstrate its core beliefs of patriotism, pride in American ingenuity and respect for the American work ethic.
The first brick-and-mortar location opened on Nov. 17 at the Mall at Wellington Green next to Dillard's, and the second location will be in the Wellington Marketplace plaza, with an anticipated opening in mid-December. The owners have planned expansion throughout Florida. "With today's current events of products being delayed out at sea, we see no better time to introduce this product to South Florida and provide them with a retail store that they can be proud of," they said.
A mobile Made in America Store-in-Store will display and sell 100 percent American-made products at festivals and fairs in the greater South Florida region.
Retailers — including gift shops in proprietary and not-for-profit sites such as museums and hospitals — are invited to contact www.madeinamericastore.com to obtain wholesale pricing and product display information regarding the Made in America Store-in-Store business model.
"Together, we can and will bring quality, 100 percent American-made products into brick-and-mortar retail outlets across America, giving consumers the opportunity to support good-paying jobs right here at home," said Mark Andol, founder and CEO of Made in America Store.