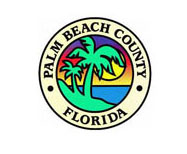 The Palm Beach County Commission on Ethics (COE) held its monthly meeting on Thursday, Nov. 4 and interviewed candidates for its executive director position.
The COE selected Christie Kelley as its next executive director. Kelley will succeed Mark Bannon, who is retiring at the end of December after leading the Commission on Ethics since 2015. Prior to her selection, Kelley served as the Commission on Ethics general counsel for the past eight years.
Prior to joining the COE, Kelley served as assistant director in the Center for Career Development at the University of Florida Levin College of Law, where she focused on advising students interested in government or public interest careers. In addition, Kelley is a former assistant state attorney in Florida's Fifth Judicial Circuit. Kelley is a member of the Florida Bar. She earned a bachelor's degree in business administration and her juris doctor degree from the University of Florida.
The mission of the COE is to foster integrity in public services, to promote the public's trust and confidence in that service, and to prevent conflicts between private interests and public duties. The COE accomplishes this mission by conducting ongoing educational programs, community outreach, providing clear and timely advice, and fairly and impartially interpreting and enforcing the conflict of interest and financial disclosure laws.