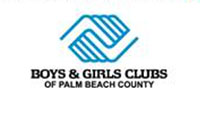 Due to inclement weather, the Neil S. Hirsch Wellington Golf Classic has been rescheduled. The fundraising event for the Boys & Girls Club in Wellington will now take place on Friday, Dec. 17 at the Wellington National Golf Club.
Due to the postponement, times for the event have also changed. Registration will begin at 7:30 a.m. with an 8:30 a.m. shotgun start. Guests will enjoy a tournament, on-course lunch provided by Bonefish Mac's, on-course contests, a live auction and an awards reception.
This year, the annual golf classic was renamed to honor Neil S. Hirsch. Despite the schedule change, the golf classic will continue to offer the same features as in past years, making the event popular with golfers and club supporters.
For more information, contact Elena Corsano at (646) 209-6965 or ecorsano@bgcpbc.org. For more details about the Boys & Girls Clubs of Palm Beach County, visit www.bgcpbc.org.