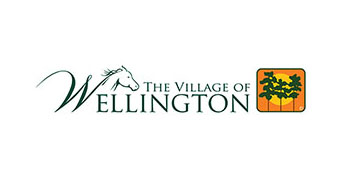 Wellington and the American Legion Post 390 will honor all current and former members of the armed forces at Wellington's annual Veterans Day Parade and Ceremony on Thursday, Nov. 11.
Veterans are invited to walk in the parade beginning at 8:15 a.m. at the Wellington' Municipal Complex (12300 W. Forest Hill Blvd.). The parade ends at the Wellington Veterans Memorial, located at the corner of Forest Hill and South Shore boulevards.
The parade will be followed at 8:30 a.m. by the Veterans Day Ceremony. The ceremony will feature Tom Wenham, past post commander of the American Legion, as the honorary speaker, and will include remarks by the Wellington Village Council and the placement of memorial wreaths.
If you are an active or retired veteran attending the ceremony, you will have an opportunity to register the morning of the event at the Wellington tent, and your name will be recognized during the ceremony.
To learn more about Wellington's American Legion Post 390, contact wellingtonlegion390@gmail.com.