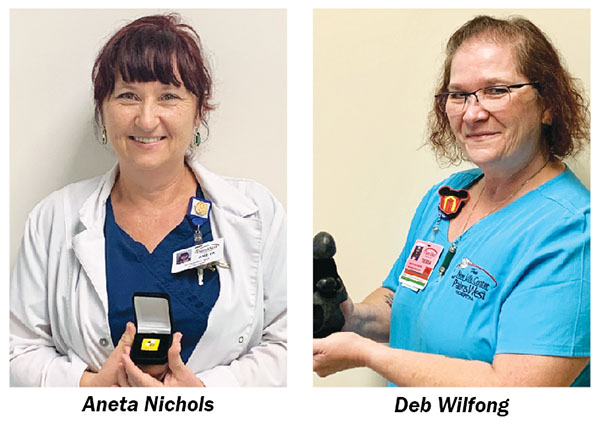 Palms West Hospital has honored two of its exceptional medical professionals as its Daisy and BEE award winners for the winter quarter.
The Daisy Award honors "the super-human work nurses do for patients and families every day," according to the Daisy Foundation.
Recognized in December is Palms West Neonatal Intensive Care Unit nurse Deb Wilfong. She was nominated by a mother who had experienced her care firsthand while her child was in the NICU.
Aneta Nichols, who works in ultrasound at the hospital is the recipient of the BEE (Beyond Exceptional Expectations) Award for the quarter.
Nichols is a highly skilled sonographer and has been recognized for her kind and compassionate care. Her specialty is pediatrics, and Nichols is known for taking her time while scanning her young patients and calming them at the same time.
Nichols has been mentoring students from Palm Beach State College for the past three years, and because of her training skills and high standards, Palms West Hospital has since hired three of those students to its team.
The BEE Award is a nationally recognized honor that recognizes team members outside of nursing for going above and beyond to care for patients, visitors and each other.