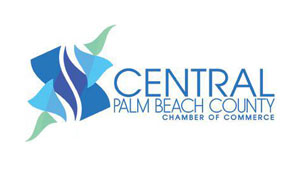 The 37th annual Wellington Holiday Parade, hosted by the Village of Wellington and the Central Palm Beach County Chamber of Commerce, is scheduled to take place on Sunday, Dec. 12 beginning at 1:30 p.m. with a "Holiday Dreams" theme.
As in previous years, to provide a safe procession of the parade, a temporary closure of Forest Hill Blvd. is required from its northern intersection at Wellington Trace to South Shore Blvd. between the hours of 1 p.m. and approximately 5:30 p.m., or the conclusion of the parade.
Beginning at 1 p.m., Forest Hill Blvd. will be closed, along with Ken Adams Way and Chancellor Drive. In addition, one lane on the east side of Forest Hill between Montauk and Ken Adams Way will be closed beginning at 8 a.m. to facilitate the setup of the stage. Ken Adams Way and Chancellor Drive will have limited entry and exit at times due to parade wind down at the Shoppes at Chancellor.
The designated holiday parade route will begin at the intersection of Wellington Trace and Forest Hill Blvd., and continue east on Forest Hill Blvd. to South Shore Blvd.
Public Works employees will be stationed at strategic points along the parade route with barricades to prevent the movement of traffic on the roadway as the parade passes through, as well as to assist area residents.
Palm Beach County Sheriff's Office deputies will also be stationed at various points to stop and control traffic.
Signs have been placed at each subdivision entryway and variable message board signs will be located along Forest Hill Blvd. in advance of the event to advise residents and area motorists of the upcoming road closures.
The parade is anticipated to conclude within four hours of its commencement. Roads will be re-opened once the village's Public Works staff has completed cleanup of all debris that may have been left in the medians and on the roadway during the parade procession.
Learn more about the 37th annual Wellington Holiday Parade at www.cpbchamber.com.