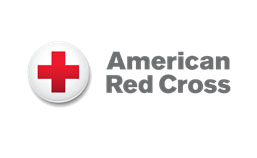 The Wellington Aquatics Complex will host an American Red Cross lifeguard certification class this month.
Learn the skills you need to score an amazing summer job or begin a fun and exciting career as a professional lifeguard.
The class teaches entry-level participants the expertise needed to prevent, recognize and respond to aquatic emergencies, and to provide care until EMS personnel arrive.
Wellington's lifeguard certification class will take place Thursday, Jan. 20 from 3 to 9 p.m.; Friday, Jan. 21 from 3 to 9 p.m., Saturday, Jan. 22 from 9 a.m. to 6 p.m.; and Sunday, Jan. 23 from 9 a.m. to 6 p.m.
Participants must be able to attend all four class dates to complete the certification. To register, participants must be at least 15 years of age and be able to swim 300 yards continuously; swim 20 yards, retrieve a 10-pound weight from a water depth of 10 feet, swim it 20 yards back to the starting point and exit the pool in under 1 minute, 40 seconds; tread water using legs only for two minutes; and exit the water without using a ladder or step.
The registration fee is $235 and includes the lifeguarding course, certification and American Red Cross course materials.
To pre-register, visit the Wellington Aquatics Complex at 12072 W. Forest Hill Blvd. or call (561) 791-4770 for more information. Space is limited, so register today.
For more information about the Wellington Aquatics Complex, visit www.wellingtonfl.gov/aquatics.