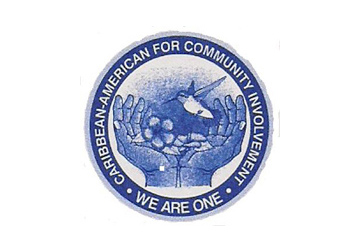 The 20th annual Dr. Martin Luther King Jr. Celebration hosted by the Caribbean Americans for Community Involvement and the Village of Royal Palm Beach will be held Monday, Jan. 17 starting at 10 a.m. at the Royal Palm Beach Cultural Center.
"This is our 20th annual celebration," Hildreth Stoddart-Brown with the CAFCI Cultural Committee told the Town-Crier. "We do have entertainment, but at the same time, we bring back the consciousness of Dr. Martin Luther King's idea of a type of peace, love and unity. We want especially young people today, and people who are not familiar with Martin Luther King Jr., to bring back those memories, and also to bring back consciousness of the people of what should be happening in their lives each and every day. Activities revolve around that."
Due to COVID-19 concerns, meet-and-greet activities will be restricted, but a full schedule of performers, speakers and cultural dancers is planned. A live stream video of the event is planned via Facebook.
Guest speakers will include Royal Palm Beach Mayor Fred Pinto, Wellington Mayor Anne Gerwig, County Commissioner Melissa McKinlay and 15th Judicial Circuit Judge Bradley G. Harper, who will give the keynote address.
CAFCI Cultural Committee Chair Elet Cyris will welcome attendees, and the invocation will be by Jason Eubanks, chaplain aide to Boy Scout Troop 111.
Entertainment includes performances by gospel singer Katie Gilmore, "A Tribute to a Dream" by Hildreth Stoddart-Brown, singers Steve Higgins and Casey Ortiz, a duet by Demi and Jade Master, a musical tribute by Ryan Rose and Leonardo Rincon, and pianist Copeland Davis.
Outstanding Citizen of the Year will be awarded to Port of Palm Beach Group 5 Commissioner Joseph Anderson.
CAFCI thanks the Village of Royal Palm Beach for co-sponsoring the event and the Palm Beach County Cultural Council for grant funding.
King, who was born Jan. 15, 1929, and assassinated on April 4, 1968, is known for leading the civil rights movement in the United States, advocating nonviolent protest against segregation and racial discrimination. King's nonviolent doctrine was strongly influenced by the teachings of Mahatma Gandhi. In addition to working toward civil rights, King also spoke out against poverty and the Vietnam War.
For more information about CAFCI and the MLK Day Celebration, visit www.cafcipbc.org.