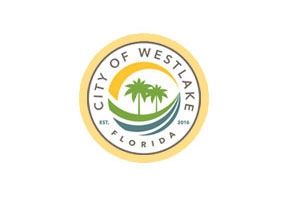 There will be no Westlake City Council election in March now that Frank Costoya Jr. has withdrawn from the Seat 2 race, leaving Julian Martinez as the only remaining candidate for the seat.
Kara Crump, who currently holds Seat 2, is not seeking re-election. She has been on the council since 2016 but is not a current Westlake resident, something now required.
Three candidates initially filed for the Seat 2 race before the Nov. 9 deadline: Costoya, 62, a Meadowlark Court resident who works as an architect; Martinez, 33, a Palm Beach County Fire-Rescue driver/operator who lives on Buttonbush Drive; and Pilar Elena Valle Ron, a Whippoorwill Circle resident who works as an intensive care nurse at Palms West Hospital.
However, former Councilman Patric Paul resigned his Seat 1 position on Nov. 1, leaving a vacancy for the council to fill. On Nov. 22, the council expressed its desire to fill the seat with one of the candidates already qualified to run in the Seat 2 election.
"I think we have a pool of candidates to choose from," Vice Mayor JohnPaul O'Connor said at the Nov. 22 meeting. "These three candidates stepped up to the plate and went through the qualifying process. It's not an easy task to qualify."
On Dec. 6, the existing council members heard from all three Seat 2 candidates and selected Valle Ron for the vacant Seat 1.
Both Costoya and Martinez previously had said they intended to stay in the Seat 2 race no matter whom the council selected for Seat 1.
"I was very specific about how I wanted the council vote to be taken," O'Connor later said. "I did not want ranked voting, because I did not want the vote to become a tacit endorsement [for Seat 2]."
In the end, O'Connor made the motion to appoint Valle Ron, and Crump seconded the motion. Citing the need for gender diversity on the council, among other reasons, the motion carried 4-0.
On Dec. 9, three days after that vote, Costoya officially withdrew from the race. Neither Martinez nor Costoya could be reached for comment.
Valle Ron will officially take her seat at the council's first meeting of 2022, set for Tuesday, Jan. 18.
Also stepping down in March are Seat 4 Councilwoman Katrina Long-Robinson and Mayor Roger Manning. Both came onto the council at or near the city's incorporation in 2016.
Greg Langowski, a Goldfinch Circle resident, was the only candidate to file to replace Long-Robinson and will take over Seat 4 in March.
Meanwhile, O'Connor, who currently holds Seat 3, was unopposed in his bid for mayor. When he becomes mayor in March, Seat 3 will have to be filled — most likely through appointment by the newly seated council.
Martinez was born in Sunrise and has been with PBCFR for six years. He said he bought in Westlake on the first day that houses were put on the market in 2018.
When he first filed to run, Martinez said one of his top goals is to "help incentivize a healthy lifestyle" and "protect green space."
"Westlake is an advanced city that is always looking to the future," he said in November. "I just love the vision for the city and want to help carry that forward."