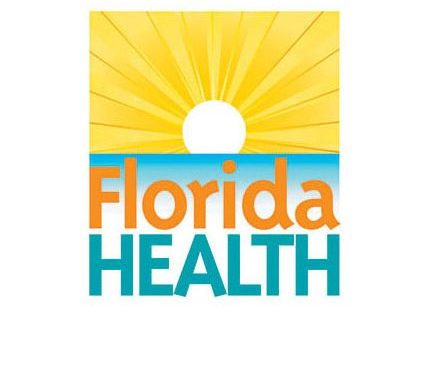 The number of deaths per 100,000 from COVID-19 are starting to come down, following an earlier reduction in the number of cases per 100,000, Florida Department of Health-Palm Beach County Director Dr. Alina Alonso told the Palm Beach County Commission on Tuesday, Feb. 8.
"The number of deaths is coming down a bit," Alonso said. "National deaths are also going down."
Displaying a graph recording the number of deaths, Alonso showed that the latest peak appears to have flattened out at about 2,400 deaths per day nationally as of Feb. 6. The highest number of deaths per day was recorded in late January 2021 at about 3,500.
"Here in Palm Beach County, we are doing very well, and the hospitals are also doing very well," she said. "There are no problems in terms of capacity. However, everybody is still short on staff. That's nationally, and I think all the sectors are suffering from people being out sick."
The entire country, with the exception of some small sectors, is still in the "high" category with more than 100 new cases per 100,000 the past seven days, and more than 10 percent of tests positive the past seven days.
Alonso said she hopes the county will get to under 100 new cases per 100,000 by the end of February or early March.
The Omicron variant appears to have taken over virtually all of the new cases at 99.9 percent with Delta at 0.1 percent, she said.
"[Omicron] is the variant that is causing all the problems with a lot of transmission. It is very contagious, and that is what is causing so many people to get sick, even over and over again," she said.
The county's vaccination rate has gone down with only 1,403 between Jan. 28 and Feb. 3.
"Out of that 1,403, our mobile van, the mid-county site and FAU are doing about 25 percent of those vaccinations," Alonso said. "We have not been busy like we were before, but we have definitely continued to vaccinate."
She said that her department has had volunteers going out into the community in advance informing those not yet vaccinated that the van would be in their neighborhood.
"That has helped us to have more people coming to a site and us being able to do more vaccines, and that has been very helpful," Alonso said.
People with one dose of the vaccine is at 76 percent for ages 5 and older.
"Unfortunately, the number for complete vaccination is down [in the 60th percentile], so we still have a long way to go before we get a little bit more vaccination for a little more protection," Alonso said.
The new case positivity is currently at 15.1 percent, which has gone down almost five points.
"That's going down slowly, but we want to get below 10," Alonso said. "I think that will be in another couple of weeks."
She reminded commissioners that in November 2021, the county was in the moderate category, with a daily positivity rate of 2.3 percent and 48 cases per 100,000.
"We want to at least get to that point so we can be a little freer in the community," Alonso said.
The highest number of cases was between Dec. 31 and Jan. 6 when the number of cases was at 1,962 per 100,000 and new cases were at 34 percent.
"We're at that [389 cases per 100,000] mark right now, so transmission is high, and people need to be careful," Alonso said. "If we continue to be careful… we should be there [below 100 cases per 100,000] in March."
Learn more about Palm Beach County's efforts to battle the pandemic at www.pbcgov.com/coronavirus.