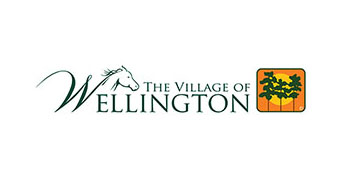 The Village of Wellington, in partnership with Synergy Diagnostic Laboratories, now offers free at-home PCR kits at its drive-through COVID-19 testing site at Wellington Green Park (2175 Wellington Green Drive).
Patients may pick up at-home, self-administered test kits during regular test site hours, which are Monday through Friday from 8 a.m. to 5 p.m. Tests must be dropped off at one of the designated Synergy drop-off locations for processing. For more information on at-home kits and drive-through kits, visit www.synergydx.com.
The drive-through test site continues to offer COVID-19 tests with results available in 24 to 48 hours. Appointments are not needed.
Wellington, in partnership with Curative Testing & Health Services, also continues to provide free COVID-19 Rapid PCR testing in the parking lot near Village Hall at 12300 W. Forest Hill Blvd. This testing location is open Monday through Saturday from 8:30 a.m. to 8 p.m. This site is open by appointment only. Scheduling can be done at www.curative.com. Check throughout the day as appointments times are released.