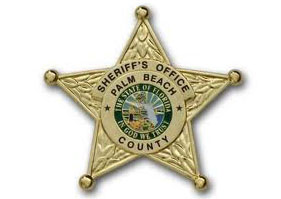 UPDATE: A second student has died from injuries sustained in the crash. According to the Palm Beach County Sheriff's Office, Chand Wazir, 15, was pronounced dead as a result of his injuries at St Mary's Medical Center on Friday, March 25.
ORIGINAL STORY:
One Royal Palm Beach High School student is dead and three more have been hospitalized with injuries following a tragic accident Tuesday, March 22 near the intersection of Crestwood Blvd. and Cypress Lake Ave.
Shortly before 7 a.m., Palm Beach County Sheriff's Office deputies responded to a vehicle versus pedestrians crash on Crestwood Blvd. Upon arrival, deputies learned that a vehicle headed northbound on Crestwood Blvd. went out of control, drove up onto a sidewalk and struck four RPBHS students waiting for a school bus.
According to a PBSO report, a 2018 Alfa Romeo Stelvio driven by Angel Antonio Lopez, 57, of Royal Palm Beach, went out of control as the vehicle approached Cypress Lake Ave. Lopez's vehicle drifted right and collided with the curb.
The pedestrians were standing on the sidewalk on the southeast corner of the intersection waiting for their school bus. As Lopez collided with the curb, it mounted the sidewalk and struck the students with the front of the vehicle. The collision caused the vehicle to roll over, coming to rest facing the east side of the curb on Crestwood Blvd.
Lopez received minor injuries during the collision and refused medical attention.
The four students were taken to local hospitals for treatment, and one of the victims, identified by the PBSO as 15-year-old Tiana Johnson, died from her injuries on Wednesday, March 23 at 2:30 a.m.
One other victim, 15-year-old Chand Wazir, was last listed in critical condition. The two others — 17-year-old Khoi Phan and 16-year-old Rondell Lawrence — were last listed in serious condition.