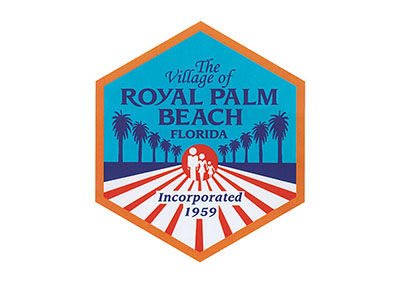 The Royal Palm Beach Planning & Zoning Commission, also serving as the village's Local Planning Agency, met Tuesday, Feb. 22 and recommended approval of three applications by Tuttle Royale on the south side of Southern Blvd. a quarter mile west of State Road 7.
The Local Planning Agency approved an amendment to a previously approved development agreement to allow for the modification to the unit sizes for a 401-unit apartment complex on 29 acres that has a proposed building density of 13.66 dwelling units per acre with 1,003 projected residents and a proposed building height of 42.33 feet.
Planning & Zoning Director Bradford O'Brien said the amendment would increase the size of some units and the average size of the units compared to the original development agreement, adding that village staff is recommending approval of the change.
Developer Brian Tuttle said all the improvements would make it a better apartment site.
"There's a lot more garages, a lot more carports, a lot more fenced-in yards, a lot more dog runs to get everything to be much nicer," Tuttle said. "The reason is that half the buildings have elevators," he said, explaining that the other two apartment sites in the development don't have elevators.
Commission Chair Adam Miller thanked Tuttle for making sure that the applications meet all the village's requirements. "That makes it easy for us," Miller said.
Commissioner David Leland made a motion to recommend approval, which carried 4-0 with Miller and commissioners Philip Marquis and Ray Nazareth also supporting the item.
The Planning & Zoning Commission recommended approval of a landscape waiver due to proposed garage structures that would replace currently planned parking spaces.
O'Brien said the applicant is requesting a waiver to the village code that would allow an 11-inch to one-foot-10-inch encroachment of planned parking garages into the required 25-foot buffer.
"The applicant contends that the application for proposed garage structures where previous standard parking was located is part of the site plan revision," he said, adding that staff is recommending approval.
Nazareth made a motion to recommend approval, which carried 4-0.
The commissioners also recommended approval of an application to revise the unit mix, add six detached garage structures, 11 carport structures, add another mail kiosk, change the building type on four buildings, add fenced yards, install handicapped spaces and ramps at both trash compactors, and the coordination of a dog run entry and divide the dog park based on animal size.
O'Brien said the application conforms with existing requirements for the village's RM-14 building districts and agrees with the application approved by the planning agency.
Leland made a motion to recommend approval, which carried 4-0.
The next public hearing on the applications will be before the Royal Palm Beach Village Council on Thursday, March 17 at 6:30 p.m.