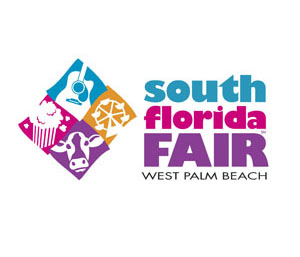 Major League Eating stars will converge for the 18th annual National Sweet Corn-Eating Championship during the 22nd South Florida Sweet Corn Fiesta on Sunday, April 24, at 3 p.m.
Top-ranked competitive eaters from around the nation will gather to fight for the Corn-Eating Championship title.
The event, sponsored by the Sweet Corn Farmers of Florida, will take place in the Yesteryear Village at the South Florida Fairgrounds, located at 9067 Southern Blvd.
Reigning champ Gideon Oji will return to defend his title against some of the world's greatest eaters while attempting to beat Carmen Cincotti's world record of 61.75 ears in 12 minutes. At last year's event, Oji ate 57 ears of Florida sweet corn in 12 minutes. Darron Breeden ate his way to second place with 52, and the former Sweet Corn Champion Crazy Legs Conti came third with 39.
"These eaters have gathered to pay homage to the local staple of freshly-harvested corn," Major League Eating chair and event host George Shea said. "This is one of the most difficult eating disciplines that requires dexterity, commitment and a sturdy set of front teeth."
Other participating Major League Eating athletes will include Darron Breeden, Nick Wehry, Darrien Thomas, Katie Prettyman, Sergio Reyes Raya, Jocelyn Walker, Renee Rovtar, Peter Rovtar and James Webb.
The annual South Florida Sweet Corn Fiesta, presented by the Western Palm Beach County Farm Bureau, is buttered with a family festival of children's games, music, a national eating competition, and plenty of mouth-watering and locally grown sweet corn. The fiesta will take place on Sunday, April 24 from 11 a.m. to 5 p.m.
Visit www.majorleagueeating.com to learn more about Major League Eating, the world governing body of all stomach-centric sports.