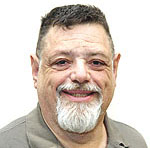 'I' ON CULTURE
The latest feature in the Harry Potter Universe, Fantastic Beasts: The Secrets of Dumbledore is a pretty decent film, although best enjoyed if you already have been immersed in the whole wizarding world. There are a huge number of characters, and while some are new, others have been read and seen in previous books and films, and it seems to be expected that you will know them.
The story is convoluted. Newt Scamander (Eddie Redmayne) helps a magical creature, a Qilin, give birth. The creature is able to read souls and recognize good and evil. Evil wizard Gellart Grindelwald (Mads Mikkelsen, replacing Johnny Depp) sends Credence Barebone (Ezra Miller) and others to kill the mother and kidnap the baby. Grindelwald then kills the baby, sort-of, to get the power of prophecy. He uses his powers to fight Albus Dumbledore (Jude Law), who wants to prevent him from taking over the world.
Because of a blood pact made earlier by the two men, Dumbledore can't fight him directly but sends a group of assorted wizards, and one regular mortal, Jacob Kowalski (Dan Fogler), to stop him. Although everyone knows Grindelwald is a baddie, he is acquitted of charges by the International Confederation of Wizards, a group not known for integrity and courage.
All sorts of weird maneuvering goes on. People are held and rescued. Some are framed. All in all, this is basically a metaphor for Hitler and the Third Reich, particularly because it takes place in the 1930s, and the non-wizards, called muggles, are clearly meant to represent the Jews.
Using necromancy to revive the Qilin he killed earlier, Grindelwald gets it to bow to him through magic, which would mean he is of pure heart. But Newt, Queenie Goldstein (Alison Sudol) and Credence (who it turns out is Dumbledore's long-lost nephew) produce a twin to the Qilin who bows to the good guys and war breaks out. Worry not, there is eventually a happy ending, sort of.
I liked the original Harry Potter movies far better. We had real heroes then: Harry, Hermione, Ron, as well as a whole group of friends and teachers. We saw the kids grow older and become more interesting. In the Fantastic Beasts films, there are too many people, and many of them are boring. Redmayne's Newt constantly tries to exude wonder, but there are just too many new, weird animals for him to be excited about. In earlier films, he was matched with Tina Goldstein (Kathryn Waterston) and, although the chemistry was never wild, he did show an emotional side. In this film, she is present in just a cameo. That turns Redmayne into a tool of Dumbledore instead of being in the center of the film. There were times Harry was not at the center of the action in the earlier movies, but he was never far away. Redmayne might mumble cutely, but it just doesn't work as well.
Sudol essentially steals all her scenes, as she has in the last films. Her Queenie, although beautiful and powerful, also has a vulnerable side, and she manages to take a role that could have been a stereotype and makes her a real person, a true foil for the centerpiece of the film, Fogler's Jacob. Their strange romance is far more charming and exotic than even the computer-generated beasts. And Fogler is exceptionally good as the fish out of water in the wizarding world. He is the Everyman, in essence, the true hero of the film.
Law is reasonably good as Dumbledore. In this film, he at least has to deal with some family as well as emotional issues and that allows him more humanity than we've seen in previous films. Mikkelsen was fine as the evil leader. More heavy-handed than Depp's version, it worked very well as a Hitler analogy.
As I noted at the top, it is far easier to understand what's going on if you've been a fan of the entire wizarding world. I've read the books and seen the films, and I occasionally was a bit lost.
If you're a big fan, see it. If not, well, you could try to stream it in a month or so.