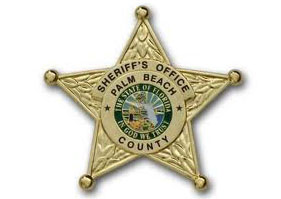 The bourbon flowed, the silent auction started and winning bids kept on coming. By the end of the two-day event, the Wellington Bacon & Bourbon Fest in March raised $3,650 for a nonprofit of their choice.
Festival Producer Nancy Stewart-Franczak couldn't believe it as the totals came in after a long weekend.
Tournament Promotions, a company out of Raleigh, North Carolina, reached out to the Wellington Bacon & Bourbon Fest team to become a vendor at the annual event and offered to staff and operate a silent auction during the festival.
"We're always looking for ways to give back to our community, so this was a no-brainer," Franczak said.
Tournament Promotions supplied the items at no cost to the festival. Items they auctioned off included exclusive celebrity-autographed items, vacations, paintings and cruises.
Festival Management Group, producers of the festival, decided that the funds should benefit a longtime supporter of their events, the PBSO Explorers.
The Palm Beach County Sheriff's Office Explorer and Junior Explorer programs are chartered through the Boy Scouts of America and are designed for young men and women between the ages of 14 and 21. Explorers participate in numerous community service events throughout Palm Beach County.
The PBSO Explorers have donated their time and resources to assist event operations at festivals such as the South Florida Garlic Festival, the Wellington Bacon & Bourbon Fest, the Delray Affair and more.
The Wellington Bacon & Bourbon Fest takes place annually in Wellington. The event is free and open to the public and includes free parking. Mark your calendars for the ninth annual Wellington Bacon & Bourbon Fest, set for March 25-26, 2023.