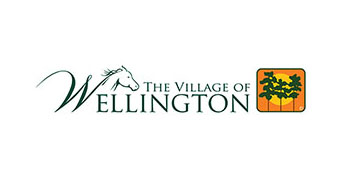 The Florida Association of Public Procurement Officials (FAPPO) recently awarded Wellington the Award of Excellence in Public Procurement for 2022. The village is one of only 19 agencies in the state to earn the prestigious award.
This award is earned by public and nonprofit agencies that demonstrate a commitment to procurement excellence. The Excellence in Public Procurement program recognizes procurement organizations that embrace innovation, professionalism, productivity, leadership and e-procurement. It encourages the development of excellence as well as continued organizational improvement to earn the award annually.
"Wellington is proud of its team of dedicated and hard-working procurement professionals who are committed to leading the village's procurement process in a fair and equitable manner," Village Manager Jim Barnes said. "We will continue to ensure that Wellington taxpayers receive the best value on every purchase and that all expenditures are conducted in a manner that preserves the public trust."
Wellington's Procurement Team will receive the award during the FAPPO annual conference at the Rosen Centre in Orlando on May 24.
The Award of Excellence in Public Procurement was established to recognize organizational excellence in procurement. It recognizes agencies that meet or exceed benchmarks and best practices in the procurement profession and is achieved by those organizations that obtain a high score on a rating of standardized criteria.