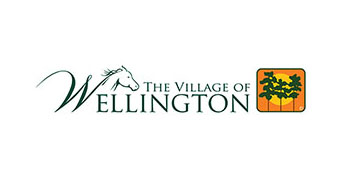 Wellington will host a village-wide Neighborhood Watch Hurricane Preparedness Zoom Meeting on Wednesday, June 1 at 6 p.m. Residents will hear updates and storm information, as well as tips on how to prepare for the upcoming season. The seminar will feature representatives from Wellington, Palm Beach County's Emergency Management Division, the National Weather Service, Palm Beach County Fire-Rescue, the Solid Waste Authority and the Palm Beach County Sheriff's Office. The National Weather Service will also present a Hurricane Season 2022 Forecast update.

Residents new and old, as well as members of the public, are encouraged to attend this seminar. This event is free and open to the public. Registration is required to attend. SIGN UP TO ATTEND.

For those who are unable to attend, the meeting will be recorded and available on Wellington's Neighborhood Watch webpage.

Participation in these active Neighborhood Watch meetings provides members with tools that support the safety of the community as well as open communication with the village and the Palm Beach County Sheriff's Office. Residents interested in starting a Neighborhood Watch in their community should call Gloria Kelly at (561) 791-4105.