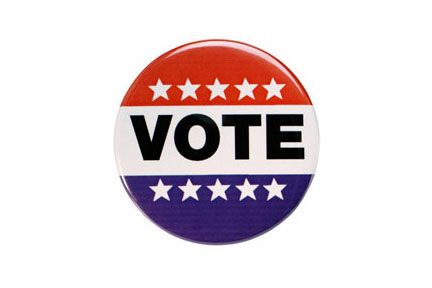 Three seats on the Indian Trail Improvement District Board of Supervisors will be decided in this election cycle.
Two candidates have filed paperwork with the Palm Beach County Supervisor of Elections Office to run in both Seat 1 and Seat 3. Seat 5, held by ITID President Michael Johnson, had no declared candidates as of Wednesday, June 1.
The formal qualifying period for candidates runs from noon on Monday, June 13 through noon on Friday, June 17.
If only one candidate files for a seat by the deadline, that candidate will be automatically elected. If two candidates file for a seat, the election will be held during the general election Tuesday, Nov. 8. If more than two candidates file for a seat, a primary election will be held Tuesday, Aug. 23.
Supervisor Jennifer Hager, who has held Seat 1 since 2010, has indicated that she does not plan to seek re-election. Elizabeth Accomando, who lives on Carol Street in the recently activated Santa Rosa Groves neighborhood, and Orange Blvd. resident Banjamin Beerman, have filed for the seat.
Incumbent Supervisor Joni Martin, a Hall Blvd. resident, will be defending her Seat 3. As of this week, Grissel Ramos, who lives on 37th Place North, is the only candidate to have filed against her thus far.
In the Seat 1 race, Accomando said she's running in hopes of getting ITID "back to our roots" as a non-urban community with a strong, rural aesthetic.
"I want to focus on issues that are important for the community as a whole," she said.
Road safety is a "hot-button issue… for pedestrians and equestrians," Accomando said. "People are concerned they can't ride their horses anymore."
Accomando is a Long Island, N.Y., native who moved to Florida in 1991. With a background as an insurance adjuster and business owner, she moved into the district in 2013 and was a prime supporter of the push to activate Santa Rosa Groves — an area of 99 lots ranging from five acres to 20 acres west of The Acreage and north of White Fences.
With her husband Steve Accomando, she is founder and secretary/treasurer of Barky Pines Animal Rescue & Sanctuary. According to the organization's web site, Elizabeth Accomando runs the daily operations, caring for the animals and leading fundraising efforts.
Beerman could not be reached for comment, but he provided a filing statement to the Palm Beach County Supervisor of Elections Office.
"I am interested in representing the best interests of the residents of The Acreage and Loxahatchee by bringing an objective and open-minded voice to the board," Beerman wrote. "My goal is to be available to listen to the needs of the residents as it pertains to district business and to conduct district business with transparency and fairness."
Beerman went on to write that he believes his background in property management for public and private properties of all sizes would serve him well as a supervisor.
In the Seat 3 race, Martin said that she had been "up in the air" about seeking a second term but decided to continue her service to the community.
"There are so many changes facing our area… [and] I do care very much about our residents," Martin said. "I think it is important to keep the knowledge that I've gained on the board rather than turn it over to a new person because there is such a huge learning curve."
Martin is a New York native who studied radio and TV production at George Washington University. She has lived in Florida for 20 years, the western communities for 12 years and the ITID area for six.
A makeup artist with a background in retail sales, Martin is a single mother who has long been involved with animal rescue. "I truly have the best interests of the community at heart," she said. "I want to continue to be a watchdog for residents."
Ramos was born in Cuba and grew up in Miami and California. She returned to South Florida and held administrative positions with a major credit card company. She and her husband moved to the ITID area in 2006 and has since cared for her daughter and her mother, both of whom had health issues.
Now that their situations have changed, the mother of five and grandmother to nine said she's ready to become more involved in the community.
"I don't like what's going on in the community… [and] I've seen a lot of division on the board itself," Ramos said. "I'm a team player who has learned how to negotiate with people I don't agree with."
Ramos added that she wants to be a voice for people in the community who she feels are not being heard. "I don't belong to any cliques," she said. "I'm fair-minded, and I treat everyone the same."
E-mails to Johnson regarding his re-election plans were not answered by press time.