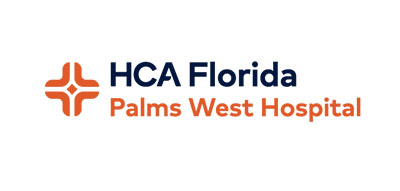 HCA Florida Palms West Hospital recently announced that it will be opening a multispecialty medical practice in the Glades community.
The multispecialty practice will provide board-certified physicians in the fields of orthopedics, vascular surgery, colorectal surgery, maternal/fetal medicine, and obstetrics and gynecology to the office on a rotating schedule.
"We are very excited to bring the expert talents of our highly skilled physicians to the far-reaching western part of Palm Beach County and complement the great care being provided by Lakeside Medical Center and Hendry Regional Medical Center," said Jason Kimbrell, chief executive officer of HCA Florida Palms West Hospital. "Our hope is that this addition will extend specialists to the difficult-to-reach parts of the county and offer care that will truly care for and improve human life."
The practice, located at 1200 N. Main Street in Belle Glade, will be in the same building that has housed Dr. Martin Harland's primary care since the 1990s.
Harland, who has championed the addition of the practice, said, "The mission statement of this new office is cost-effective, quality care."
The project has also gotten a positive response from County Commissioner Melissa McKinlay, a trustee on the HCA Florida Palms West Hospital board.
"It's critically important that those living in the Glades communities have choices when it comes to their healthcare. Equity and access to these healthcare options in the Glades community have been a challenge for generations," McKinlay said. "I am truly excited that Palms West Hospital is making this investment in the Glades community."
The office is currently undergoing a complete renovation and is expected to open in the fall.