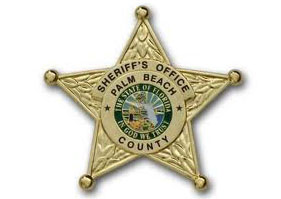 During the Royal Palm Beach Village Council meeting on Thursday, May 19, Palm Beach County Sheriff's Office District 9 Capt. Ulrich "Rick" Naujoks gave his annual report to the council, putting a specific focus on falling crime rates in the community.
It was the ninth straight year that Naujoks stood before the council to give the annual report, which focused on data from 2021. He provided general statistics before diving into what the crime trends really mean for Royal Palm Beach.
"Calls for service depict the number of calls received from the community. The computer-aided dispatch system, which is also knows as CADS, captured a total of 94,629 incidents last year," Naujoks explained. "Of those, 74,695 were proactive calls, such as business or residence checks, traffic stops and the like. The remaining 19,934 were law enforcement calls for service. Please note, there were 150 less calls for service in 2021 than there were in 2020. Calls for service decreased by 9 percent."
He went on to explain that the uniform crime report (UCR) is divided into seven major categories: murder, forcible rape or sexual battery, robbery, aggravated assault, burglary (which includes breaking into automobiles), larceny and motor vehicle theft.
"The total crime index is used to measure the crime rate per 100,000 individuals. I'm extremely pleased to say that has incrementally dropped from 863 in 2017 to 523 in 2021," Naujoks said. "I'm equally pleased to announce that we had a 27.6 percent reduction in the overall crime rate in the Village of Royal Palm Beach in 2021. Six of the seven major categories in the UCR saw significant reduction in crime, with the exception of murder."
To provide some context, there was one murder in Royal Palm Beach in 2020, and three in 2021. All other categories saw decreases from 2020 to 2021. Naujoks compared five-year statistics to show trends since 2017 and noted there was an 80 percent decrease in residential burglaries over that period.
He also provided support statistics for the PBSO in District 9, which is one of four areas in Palm Beach County that provides fingerprinting.
"In 2021, District 9 processed 380 requests for fingerprinting services. The mounted unit provided 9.5 hours of horseback patrol in the village. Bicycle-equipped deputies provided 232 hours of patrol time. Marine-certified deputies provided 48 hours of marine patrol, and our deputies processed more than 86 pounds of unwanted prescriptions dropped off at the district," Naujoks said.
The captain addressed some of the council's concerns about the license plate reader and camera system they had requested. It is in the negotiation process with an approved vendor and there is not yet a timeline for installation.
"Some people are under the misconception that the license plate reader is a 'big brother' type of system that watches everything that goes on," Naujoks said. "It's not. The license plate reader is reactionary. Let's say we have a missing child. We can enter that license plate number into the system, and if it crosses any license plate reader anywhere, we'll be notified. Same for silver alerts or a stolen vehicle. It is reserved for severe crimes, usually felonies, and is merely an investigative tool."
In other business:
• State Rep. Matt Willhite (D-District 86) and State Sen. Bobby Powell (D-District 30) provided a legislative update for the council. Willhite explained that of the approximate 3,000 pieces of legislation filed, only about 10 percent passes.
Some major legislation he supported that did pass included HB 63 Recognizing Veteran Suicide, which aims to lower the suicide rate among the veteran community. HB 459 addresses step-therapy protocols, and HB 1233 provides online training for private security officers. HB 773 exempts geolocation information of law enforcement from public records to help police officers remain safe. Also passing was HB 837, the Hurricane Loss Mitigation Program designed to direct certain funds to make sure mobile home areas have hurricane shelters and are appropriately secured.
Neither Willhite nor Powell will be representing Royal Palm Beach in Tallahassee in the future. Redistricting will move Powell's district further east, and Willhite is preparing to run for the Palm Beach County Commission instead of re-election to the legislature.
• Village Manager Ray Liggins received his annual review filled with compliments from the entire council. He was given a 5 percent merit raise for exceptional work on many projects, maintaining a positive image for the village and strong fiscal responsibility.
"I think our village manager has done an outstanding job. My observation is consistent leadership, very little turnover, high longevity and with open-door communication," Councilwoman Jan Rodusky said. "Our major projects are on target. I think you've done an excellent job."
Rodusky's assessment of Liggins was similar to the assessments of the other council members.
• The council approved the first reading of a Landlord-Tenant Notice Requirement ordinance. The new rule would require landlords to provide their tenants with 60 days' notice before increasing rent by more than 5 percent or if the lease will be terminated.
"This is an attempt to try and get a grasp on the unprecedented increase in rent that the individual renters are experiencing," Mayor Fred Pinto explained. "It gives the tenant the opportunity to accept or try to negotiate or reject. The way the statute is currently written, people only have 15 days to find a new place to live. What we are looking to do is give them a little more relief and more time for them to make a major transition when they get notice of such a situation."
• The council approved several projects, including a site plan modification for 330 Business Parkway, allowing for the expansion of an existing self-storage facility. The council also unanimously approved two items related to the Starbucks store near Costco on Southern Blvd., allowing the coffee shop to take over a vacant bank building in the plaza. It will move from its current location to a larger facility nearby with a drive-through. Finally, the Royal Palm Beach Health & Rehabilitation Center, also known as Royal Manor, received approval to add senior housing options to the facility.