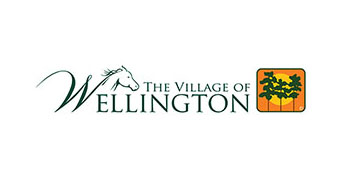 The Village of Wellington invites the community to celebrate Tanabata, also known as the Japanese Star Festival, from Friday, July 1 through Thursday, July 7.
Tanabata, also known as the Star Festival, means "evening of the seventh," typically celebrated on July 7. This Japanese holiday originates from a Chinese legend of two "star-crossed lovers" kept separated by distance. Represented by the stars Altair and Vega, they are allowed to meet once a year, on the seventh day of the seventh month.
Tanabata is celebrated by writing wishes on pieces of colorful paper, called Tanzaku, and attaching them to bamboo branches or "Wish Trees" in the hopes they come true.
July 1 through July 7, residents are invited to visit one of the village's displays to write your wish and hang it from one of the "Wish Trees" at Village Hall (12300 W. Forest Hill Blvd.), Village Park (11700 Pierson Road) and the Wellington Community Center (12150 W. Forest Hill Blvd.). Village Hall and the Wellington Community Center will be closed on Monday, July 4.
Residents are also invited to a Fushu Daiko Japanese Taiko Drums performance on Thursday, July 7 at Village Park with performances at 6, 7 and 8 p.m.
Known for their high-energy, powerful rhythms and dynamic movement while performing on an ensemble of majestic Japanese drums, Fushu Daiko's joyful performance paired with the sound of taiko will excite your soul, enliven your body and uplift your spirit.
Food trucks will be available on site. Guests should bring their own blankets or chairs for seating. Dogs and pets are not allowed in Village Park with the exception of service animals.
For more information about this event visit www.wellingtonfl.gov/tanabata.