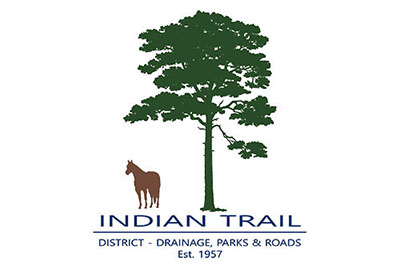 Three candidates will vie for each of three seats open this year on the Indian Trail Improvement District Board of Supervisors. When the Friday, June 17 filing deadline past, the races were set, creating Tuesday, Aug. 23 primaries for seats 1, 3 and 5.
Running in Seat 1 are Elizabeth Accomando, who lives on Carol Street in Santa Rosa Groves; Orange Blvd. resident Benjamin Beerman; and Jerrad Jablonski of 61st Place North. Supervisor Jennifer Hager, who has held the seat since 2010, is not seeking re-election.
The Seat 3 candidates are Patricia Farrell, who resides on 87th Lane North; incumbent Supervisor Joni Martin, a Hall Blvd. resident; and Grissel Ramos, who lives on 37th Place North.
The candidates for Seat 5 are incumbent Supervisor Michael Johnson of 64th Place North; Tangerine Blvd. resident John Rivera; and Todd Wax of 61st Lane North.
Seat 1 Candidates
Accomando moved to Florida in 1991 and into the district in 2013. With a background as an insurance adjuster and business owner, she was a prime supporter of the push to activate her rural neighborhood of Santa Rosa Groves. She is founder and secretary/treasurer of Barky Pines Animal Rescue & Sanctuary.
Beerman has a background in property management for public and private properties of all sizes, according to a statement he included with his Supervisor of Elections filing.
Jablonski is the owner of Jabrewski's Pizza Company, founded in 2015, in the Acreage Shopping Center on Seminole Pratt Whitney Road, according to his filing.
Seat 3 Candidates
Farrell is part owner of KP Farrell Inc., an athletic training facility. She also manages a Palm Beach condominium building, according to her filing with the Supervisor of Elections.
Martin is a single mother who has lived in Florida for 20 years, the western communities for 12 years and the Indian Trail area for six. A makeup artist with a background in retail sales who studied radio and TV production in college, Martin is seeking her second term on the board.
Ramos, who was born in Cuba and grew up in Miami and California, returned to South Florida where she has held administrative positions with a major credit card company. She and her husband moved to the ITID area in 2006. Ramos said she's ready to become more involved in the community.
Seat 5 Candidates
Johnson, who serves currently as president of the ITID board, is a manager with TKM Bengard Farms. Located in Belle Glade, Bengard Farms bills itself as the largest lettuce grower east of the Mississippi River.
Rivera, a locksmith by trade, is the president and owner of Sunshine Safe & Lock. A local equestrian activist, he has lived in the area since 1999 and previously ran for Seat 5 in 2018.
Wax, an electrician, is the owner of Wax Electric LCC, a family owned and operating electrical company. In 2019, the Village of Royal Palm Beach honored Wax with a 20-year service award. He began his career there as an electrician in the public works department and was a plan review analyst at the time of the award ceremony.