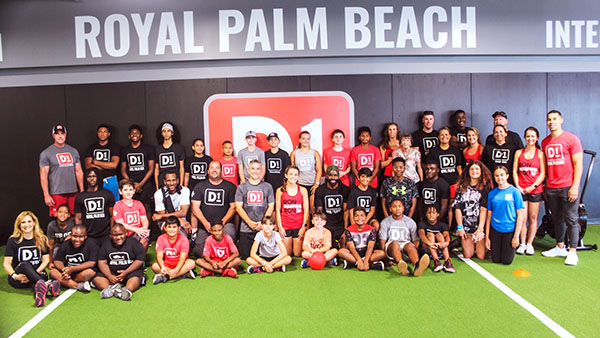 D1 Training in Royal Palm Beach celebrated its grand opening on Saturday, July 9.
D1 is an athletic training facility that trains anyone ages seven to adult, as well as professional athletes.
D1 Training utilizes trusted and proven training techniques used to build the world's best athletes and deliver them in age-appropriate workouts by expert coaches.
On the coaching staff is head coach Matthew Thomas, formerly a strength and conditioning coach from Florida Atlantic University. He has an extensive training background, training athletes of many different sport backgrounds.
Also on the coaching staff is Yamon Figurs, a retired NFL player from the Baltimore Ravens. The facility is owned by Kenny and Patty Farrell, who are excited to bring D1 Training to the Palm Beach County area.
In attendance at the grand opening was Royal Palm Beach Mayor Fred Pinto, Vice Mayor Selena Samios, as well as other members of the Royal Palm Beach Village Council.
For more information, call (561) 867-8703 or visit www.d1training.com/royal-palm-beach.