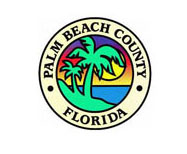 Low fare carrier Frontier Airlines will launch new service from Palm Beach International Airport to Denver International Airport in November 2022. Frontier will be the only airline offering this direct service.
"This expansion is further proof of our continued commitment to both Denver and West Palm Beach," said Daniel Shurz, Frontier's senior vice president of commercial. "We see the demand for our 'Low Fares Done Right' in both markets, and we're honored to be the only carrier offering this exciting new service. With the addition of this new route, Frontier will fly to seven Florida cities from Denver, the most we've ever served."
The service will be offered three times a week, and to celebrate the new service, Frontier has fares as low as $69. Visit https://flights.flyfrontier.com/en/flights-from-west-palm-beach for more info.