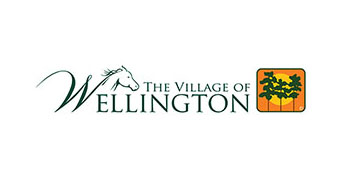 The Western Ride benefiting Donnah's Fund at Women in Distress will hold its inaugural ride on Sunday, Oct. 9 at 7 a.m. in Wellington.
Event organizer Stephen A. Levin wanted to use his passion for cycling to bring good from his family's tragedy.
On Aug. 29, 1995, Donnah, Levin's sister-in-law, was brutally murdered by her husband, Mark. Most people who knew Donnah and Mark thought they were the perfect couple. Donnah's Fund was established to empower domestic violence victims to live safely and independently.
"Women in Distress provides victims of domestic violence with safe shelter, crisis intervention and resources, and raises community awareness through intervention, education and advocacy," said Jeff Metcalf, chief development officer for Women in Distress. "Donnah's family are some of the most inspirational people I have ever met. They have turned grief and heartbreak into consistent action and investment to ensure the safety of others."
Donations made to Donnah's Fund and Women in Distress help provide support for housing payments and deposits, furnishings and other related items needed to help victims of domestic violence establish safe households for themselves and their children.
"Donnah's family keeps her memory alive by helping families start their new violence-free lives," Metcalf said.
Levin developed a passion for cycling and has participated in and organized many events.
"I have met incredible people cycling," he said. "When I approached the Village of Wellington to co-sponsor the event, they embraced the idea."
The Western Ride was created for people of all fitness levels to experience cycling and increase awareness of domestic violence.
The ride will offer 15, 30 and 60-mile routes, pre-ride and post-ride food, and other amenities and activities.
"The village is excited to host the largest organized cycling event in western Palm Beach County, and we are pleased to bring more athletic tourism to Wellington," Village Manager Jim Barnes said.
An array of corporate sponsors will help defray the cost of operating the event and ensure the goal of 100 percent of participant funds going to help families through Donnah's Fund.
"Sponsorship support for the Western Ride is favorable exposure for the community and an economic benefit to Wellington businesses," Barnes noted.
Contact stephenalevin@me.com for more information, or visit www.western-ride.com to register, volunteer or donate.