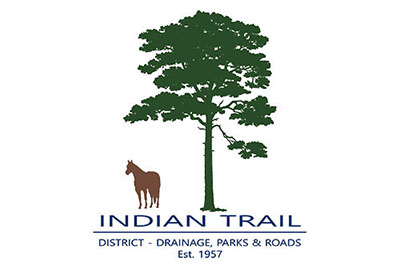 The Indian Trail Improvement District Board of Supervisors gave final approval Wednesday, Sept. 21 to a loan agreement that will fund $3 million in long-needed road and drainage improvements for Unit 20, also known as Santa Rosa Groves.
The last step is the Sept. 29 closing, but some frustrated residents have not been waiting for the money to come in and the construction equipment to start rolling.
Though warned against it, some Santa Rosa Groves residents have been attempting to make changes to roads on their own, noted ITID Vice President Betty Argue, referring to an e-mail she received over the weekend.
"Significant changes" to roads that effect private property have been made, she said.
"It has been a long, hard road… We should be celebrating," said Carol Street resident Elizabeth Accomando, who was one of the leaders of the multi-year push to activate the rural neighborhood as ITID's Unit 20. "But some people aren't clear about the easements."
Other people are just frustrated with the pace of the process and starting to make improvements on their own, she said during public comment on the resolution giving final approval to the loan, which will be repaid by assessments on Santa Rosa Groves property owners.
Accomando is running in the Nov. 8 general election against Jerrad Jablonski for the board's Seat 1, currently held by retiring Supervisor Jennifer Hager.
Residents who attempt to fill roads on their own are creating more work for crews later, when the real construction gets underway, because all that material will have to be removed, ITID Executive Director Burgess Hanson said.
ITID Engineer Jay Foy warned that, "all easements belong to Indian Trail for purposes of roads and drainage. You can't work in the easements without a permit."
Hanson said he would follow up with residents to make sure they understand their rights and limitations in terms of district easements.
The loan agreed to Wednesday night will be for 10 years at 4.53 percent interest, with a total payback of $3,881,000. The average per acre annual assessment will be some $827. That means a property owner with five acres would pay approximately $4,138 in annual unit-specific assessments.
The money will go to installing pumps; clearing canals; building or milling roads, particularly Carol Street; installing signage; and perhaps adding some type of traffic calming. The changes will allow curbside garbage pickup, mail and package delivery, and prevent flooding during heavy rain events.
Created in the 1970s, Santa Rosa Groves is made up of 99 lots ranging from five acres to 20 acres. The area, north of White Fences, has a long history of flooding problems. Its roads and swales have deteriorated, and the canals are overgrown.