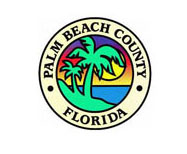 The Palm Beach County Community Remembrance Project, in partnership with the Equal Justice Initiative, recently announced a scholarship contest open to students in grades nine to 12 attending a public high school in Palm Beach County. At least $5,000 in scholarships will be awarded.
Students are asked to examine the history of a topic of racial injustice and to discuss its legacy today. Essays should explain the chosen topic using a specific historical event or events, explore how the injustice persists and imagine solutions for a future free from racial injustice. Students are encouraged to reflect on how the topic impacts their own lives and communities.
The essay contest officially opened on Sept. 15 and closes on Dec. 9. The Palm Beach County Community Remembrance Project will be hosting six workshops throughout the county to assist students with their essays.
"This contest provides an excellent opportunity for students to examine history and how it shapes our present day," said Brian Boysaw, chair of the Community Remembrance Project.
Full details on the essay contest and workshops can be found at https://sites.google.com/eji.org/eji-palmbeach-essaycontest.