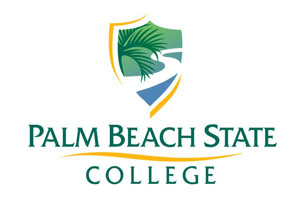 More than 40 first responder employers, including police, corrections, fire-rescue, EMS and 911 dispatch departments, will recruit at the Public Safety Job Fair on Friday, Oct. 7, from 10 a.m. to 1 p.m., at Palm Beach State College's Elisabeth W. Erling Gymnasium on the Lake Worth campus at 4200 Congress Ave.
This free hiring event is open to the public, with priority entry for veterans with military ID from 9 to 10 a.m. All attendees are encouraged to register in advance. Go to www.eventbrite.com and search for "Public Safety Job Fair."
Attendees will be able to apply for current job openings ranging from first responder to civilian positions. Both certified and noncertified individuals and students are encouraged to attend.
Exhibiting employers include the fire rescue departments for Fort Lauderdale, Greenacres, Palm Beach County and Martin County; the Florida Department of Corrections; sheriff's offices for Broward, Palm Beach, St. Lucie and Osceola counties; police departments for Doral, Seminole Tribe, Lauderhill, Boca Raton, Delray Beach, Boynton Beach, Manalapan, Palm Springs, West Palm Beach (including 911 dispatch), Town of Palm Beach, Riviera Beach, Port St. Lucie, Lakeland, Orlando and Tallahassee; as well as American Medical Response and police departments for Florida Atlantic University and the School District of Palm Beach County.
Based on the success of its Criminal Justice Job Fair, PBSC has expanded the fair in this, its fifth year, to include all branches of public safety. The National Organization of Black Law Enforcement Executives (NOBLE) will co-sponsor for the fifth year, and CareerSource Palm Beach County joins the effort for a second year.
"We're excited to open up this job fair to all first responder employers," said Barbara Cipriano, provost of the Lake Worth campus. "We've heard from the many agencies that support our public safety academies that hiring is more challenging today due to impacts of the pandemic and other factors. Our hope is to get the word out to job seekers about the great public safety career opportunities just waiting for them."
Palm Beach State College also will exhibit as the leading educator of public safety professionals in Palm Beach County. PBSC offers degree and certificate programs in criminal justice, emergency medical services and fire science, as well as various advanced, crossover and career programs, such as public safety telecommunications, which trains 911 dispatchers.
For more information or questions about the Public Safety Job Fair, contact Annette Rodriguez at (561) 868-3398 or rodriga1@palmbeachstate.edu.