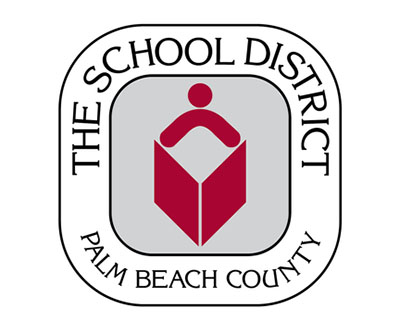 The added money that voters approved for the School District of Palm Beach County in 2018 to pay for school safety programs, mental health services, fine arts education, choice programs and supplemental teacher pay will soon expire, and Superintendent Mike Burke has been educating voters about the supplemental funding through the school district's referendum being held during the Nov. 8 general election.
The referendum will allow the school district to continue its special levy of 1.00 mills of ad valorem millage to support the operational needs of public schools. Like the 2018 referendum, it will sunset after four years, with this one beginning July 1, 2023, and ending June 30, 2027, with oversight provided by an independent committee.
Burke stressed that this is not a new levy. It is a continuation of the 2018 program at the same rate. In fact, the history of this funding goes back as far as 2008.
"We had lost funding for about $1,000 per student, which is very significant and serious," Burke recalled of the 2008 situation. "The legislature, one of the things they did to help avoid further cuts to funding was they told school boards you can levy up to a quarter mill by a supermajority vote of the board."
That levy was approved, he said, and was used to protect art, music, physical education and fine arts in the elementary schools and choice programs across all district schools. Overall, it protected those programs and funded about 750 teachers.
Other districts cut those programs, Burke said, but because the Palm Beach County School Board felt strongly about protecting the arts, they took the step of having a levy.
The district was given the levy for two years, and then told that for anything beyond two years, they'd have to go to the voters. "In 2010, we went to the voters, and it was approved to continue until 2014," Burke said.
In 2018, new problems led the district to request additional assistance, particularly the difficultly in hiring and retaining teachers.
"We had some other issues that were really impacting the district," Burke said. "Teacher salaries were some of the lowest in the country."
That was also the year of the tragedy at Marjory Stoneman Douglas High School.
"So, there was a lot of concerns around the security of our schools and the mental health of our students," he said. "In 2018, that's when we expanded it to go from a quarter mill to one full mill."
The one mill is a property tax that, for a home assessed at $225,000, with a taxable value of $200,000 after a school tax homestead exemption, costs homeowners $200 a year. That can be broken down to $16.67 a month, or 56 cents a day.
"That allowed us to do a lot more," he said. "Not only did we keep our 750 teachers, but also we added a mental health professional to every school. We enhanced security. We increased the size of our police force quite a bit. We nearly doubled it. And then half the money goes to improving teacher pay."
For teachers with at least one year of experience, they receive an additional $1,000; for those with five to nine years of experience, they receive an extra $5,000; for those with ten or more years of experience, they receive an extra $10,000.
This supplement counts toward their pension, Burke said, and it has helped the district retain teachers, especially during the current national teacher shortage.
The referendum brings in approximately $250 million a year and represents about 10 percent of the district's operating revenue. The district's operating budget has 80 percent dedicated to salary and benefits. The other 20 percent is for things like electric bills, key utilities and supplies, and diesel for the school buses. "If we were to ever lose this millage levy, we'd have to look at eliminating all the things it's paying," Burke said. "So, the 750 fine arts and choice program teachers, the mental health professionals in every one of our schools, and scale back on our security."
Then, Burke added, teachers would lose the supplements that they've become accustomed to, in an already high cost of living county. As a result, many teachers would leave the county to find a place with a lower cost of living and a comparable salary.
Charter schools also receive funding through this levy. There are about 50 charter schools serving 23,000 students, and approximately 165,000 students in district-operated schools, in addition to pre-K programs. Overall, Burke estimates, there are 190,000 students in Palm Beach County benefiting from the referendum.
The students in district-operated schools are taught by approximately 12,500 teachers.
"The State of Florida is very lean on funding for education," Burke said. "We're currently 44th in the nation… we were 46 a couple of years ago."
Florida doesn't have a state income tax, he noted, and is light on taxes overall, in comparison to other parts of the country.
"In Palm Beach County, we've been fortunate that the community has supported these kinds of additional referendums to support the schools because that's what allows us to do more in Palm Beach County," he said. "It's allowing us to pay our teachers more competitive salaries. It's allowing us to keep programs and add programs like our choice programs."
The referendum provides the county with a total of $64,593,925 for fine arts programs; $18,599,763 for mental health; and $18,993,334 for security. Across the elementary schools, with 6,130 teachers affected, the referendum is providing $54,823,917; across middle schools, with 2,521 teachers affected, the referendum is providing $22,549,200; and across high schools, with 3,294 teachers affected, the referendum is providing $30,585,174.
Having mental health professionals at the schools provided support, especially during the pandemic, Burke added. And school security is something that's never really finished. They must always be working to improve it.
"This referendum is paying for really, necessities at this point," he said. "They're not luxuries. And if it is not passed, I think it would have a really horrible impact on our schools and ultimately our children."
For additional information, visit www.palmbeachschools.org/referendum.