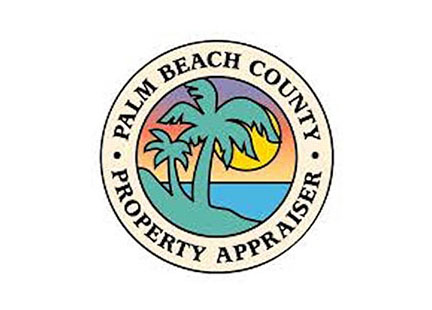 Palm Beach County taxpayers have until Tuesday, Sept. 13 to petition the county's Value Adjustment Board (VAB) regarding their property's market value, classification or an exemption.
Each year, properties in Palm Beach County are valued by the Property Appraiser's Office based on real estate market conditions as of Jan. 1. This value can be found in the 2022 Notice of Proposed Taxes mailed from the Property Appraiser's Office to taxpayers on Aug. 19.
Taxpayers who believe their property has been inaccurately assessed, or that the notice does not accurately reflect the appropriate exemptions or classification, have the right to file a petition with the VAB. Petitions can be filed for receipt on or before Sept. 13 online at www.mypalmbeachclerk.com/vab, as well as in person at the Clerk of the Circuit Court & Comptroller's government center office and branch locations. They can also be sent via mail to: Value Adjustment Board, 301 N. Olive Avenue, Room 203, West Palm Beach, FL 33401. There is a non-refundable $15 fee to file a VAB petition.
The Value Adjustment Board is an independent entity established to settle disputes between taxpayers and the Property Appraiser's Office. The VAB consists of two county commissioners, one school board member and two appointed citizen members. The VAB has no authority over the collection of taxes or the tax rates. VAB hearings will begin in late October.
For additional information on filing a VAB petition, visit www.mypalmbeachclerk.com/vab.