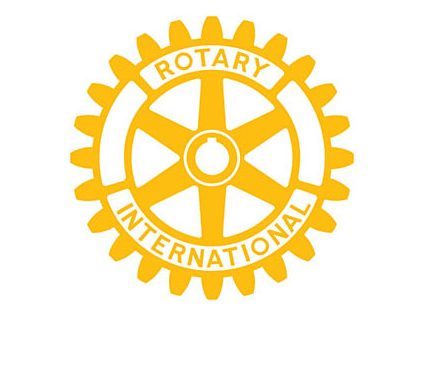 Every September, the International Day of Peace is celebrated around the world, and it has been observed in Wellington ever since Dr. Wes Boughner founded the Wellington Rotary Club's World Peace Day Ceremony at Wellington's Rotary Peace Park.
On Sunday, Sept. 18, from 3 to 4 p.m., the public is invited to attend the World Peace Day Ceremony at Rotary Peace Park, located at the corner of Royal Fern and Birkdale drives.
Wellington Rotary Club President Tiffany Rodriguez said she is excited for the event, which encourages children, and the community, toward the goal of world peace.
Carly Cantor will sing the national anthem, doves will be released and the Palm Beach Central High School Traditions Chorus will perform.
During the ceremony, there will be tents to sit in, under the shade and protected from the sun. Awards will be given to the winners of the peace poetry contest, essay contest and poster contest, where participants have to ruminate on the theme of peace.
"We ask them to think about conflict," Rodriguez said.
Thinking about conflict, she explained, could be something as simple as conflict resolution with siblings or as complex as conflict resolution with war. By focusing on peace, there's the opportunity for a shift in mindset.
From the contests, students and their teachers both receive awards. The overall winner for the elementary schools is Sharon Salley from Panther Run, with teacher Kris Davis; the middle school overall winner is Alexandra Payne from Wellington Landings, with teacher Lisa Shields.
Other elementary school contest winners include: Jan Uddin and teacher Llamard Gardner from Benoist Farms, Navah Mobasher and teacher Lisa Gifford from Binks Forest, Victoria Suarez and teacher Dr. Nicole Crane from Elbridge Gale, Ava Fraser and teacher Jamie Leeds from Equestrian Trails, Lara DeSouza and teacher Lynca Diaz from New Horizons, and Florence Phillips and teacher Erica Bordonaro from Wellington Elementary.
Additional middle school winners include Alana Bernstein and teacher Lisa Welz from Emerald Cove, and Laksshita Vishnuvardhan and teacher Kimberly Kochersperger from Polo Park. High school students Emily Comman and teacher Alexandra Lexmark from Palm Beach Central, and Alexandra Wade and teacher Silkia Auilles del Valle from Wellington won awards. Logan Taylor will be receiving the SMART Award.
The Rotary Peace Park is an often-overlooked community gem.
"Unless you've been there, or have been at this event, people don't even know it's there," Rodriguez said.
The park features statements of peace in multiple languages on peace poles, and a boardwalk through a nature preserve. The park, she said, is a nice place to go and reflect.
"It's nice to take time to reflect on peace and prosperity, and see how if we could just make it a little bit easier to live in this world, that would be fantastic," she said.
When people ask Rodriguez where to bring children for a short walk, she always suggests going to the park and then the Wellington branch library nearby.
For many people, Rodriguez said, Rotary is something they've heard of, but they don't really know what Rotary does.
"My goal as president this year is to do more outreach and help people understand what Rotary does," she said. "We're not just a lunch group that comes and meets every Thursday. We're not a networking group. We're like-minded people who want to get together and want to reach out to our community in any way that we can help. We do so many good things within just the Wellington community."
For example, the group works with Back to Basics, which provides underwear, shoes and socks, as well as other necessities, to children in the community; they volunteer at the Lord's Place; work together with Feeding South Florida; provide food for those without; and purchase toys for children.
"People forget that there are still people, and kids, who just don't have anything," Rodriguez said. "We try to reach out and make sure that every kid goes to school with a backpack, some pencils and pens, some uniforms, some clean socks and new pair of sneakers. And that way, they can feel a little bit more confident."
Rotary provides dictionaries to students and has many other community outreach programs. One program introduced in September includes focusing on random acts of kindness. They're putting together letters and encouragement, and even gift cards, to give out in public places.
"I told all of the members, your goal here is just to make somebody smile," Rodriguez said. "You could be having a really terrible day, and somebody hands you a $10 gift card to Starbucks or pays for your coffee that day. It could change your whole day. The ramifications are endless."
On Sunday, Oct. 2, there will be a family-friendly car show, the Wellington Rotary Family AutoFest at Village Park, from 9:30 a.m. to noon, which also provides a volunteer opportunity for high school students.
But first, the World Peace Day Ceremony on Sunday, Sept. 18.
"I know people think, 'Oh, peace on Earth. That's never going to happen.' But it takes one person to enlighten and then that can change the world," Rodriguez said.
For more information about the ceremony, or to sponsor the Rotary Peace Park, call Don Gross at (561) 723-8461.