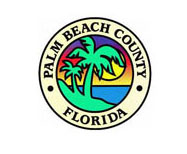 In recognition of National Cybersecurity Awareness Month, the Palm Beach County Water Utilities Department is encouraging customers to take action to identify and avoid fraudulent schemes.
With the national rise of e-mail and phone scams, PBCWUD is reminding customers that messages threatening immediate disconnection unless funds are received are not an operational practice of the water utilities department.
Scammers often use e-mails, phone calls or even text messages to trick their targets into giving out their personal information.
"Although we have not had any recent reports, it is always important to be aware of these tactics," PBCWUD Assistant Director Stephanie Marsh-Corinthian said. "If you receive a call or e-mail and have any doubts, please contact our customer service team using the phone number on your bill."
Other ways residents can take steps to protect their information is by recognizing the warning signs and following a few simple tips:
• Never give your personal or banking information to an unsolicited caller.
• Do not respond to suspicious e-mails asking for personal information, such as bank account numbers, usernames, passwords or Social Security numbers.
• Pay attention to web and e-mail addresses. Malicious web sites can look identical to trusted sites, but the URL or e-mail address might use a different spelling.
PBCWUD provides many safe and secure payment options for customers that can be viewed online at www.pbcwater.com. For questions regarding a bill, contact the customer service team at (561) 740-4600, option 2.