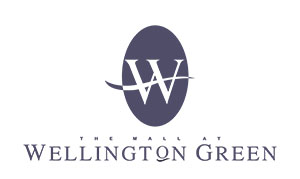 Macy's in the Wellington Green Mall will host a private Pajama FunFest for POST. Macy's partnered with the Aimee Stern, founder of the Mom's Club of Wellington PBC (and all of Florida) to host a private event on Saturday, Oct. 16 from 8 to 10 a.m. for families with children battling cancer. POST (Pediatric Oncology Support Team Inc.) was chosen by Stern and Macy's to receive a grant treating 10 hand-selected cancer warriors and their families for a shopping spree.
Barbara Abernathy, CEO of POST, together with the POST care team, chose 10 of their young cancer patients, who will benefit from the spree. The patients chosen will be treated to a two hour, $500 shopping spree. Macy's will be opening its doors prior to the opening of the store to allow these special guests to shop alone with their families. In addition to a shopping spree, guests will be treated to breakfast and several gifts. The PBSO Therapy K-9 unit will also be present to swear the children/patients in as honorary deputies, in addition to having therapy dogs on premises for photo ops with the therapy dogs for the patients to interact with as they shop.
"Young people battling cancer is not only felt by the patients but by their families as well," Stern said. "When we began organizing this event, Barbara Abernathy and I wanted to do something kind for the patients and their families. We wanted to host an event where the patients could party in their pajamas and just have fun"
POST, a nonprofit organization, is a psychosocial support team that provides free services to children with cancer and their families. Learn more at https://postfl.org.