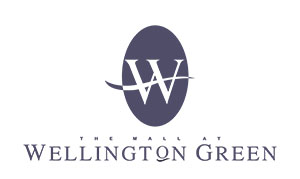 The Mall at Wellington Green began accepting drop-off donations from the public, local businesses and charitable organizations for Hurricane Ian relief starting Oct. 6.
The Mall at Wellington Green is partnering with Stuart-based DOA Fishing Lures, which will transport donated items to Hurricane Ian-beleaguered communities on Florida's west coast.
Donations will be accepted Monday through Friday at 11 a.m., 1 p.m., 5 p.m. and 7 p.m.; and Saturday and Sunday from noon to 3 p.m.
The mall's donation drop-off site is located on the first floor across from California Pizza Kitchen.
The following items are requested for donation: diapers and baby wipes, water, gasoline and gasoline cans, generators, non-perishable food items, flashlights, batteries, new clothing items and packing boxes.
For more information, or to schedule large drop-off donations, contact Meghan Buser at info@meghanbuser.com.
The Mall at Wellington Green is located at 10300 W. Forest Hill Blvd. in Wellington. For more information, call (561) 227-6900 or visit www.shopwellingtongreen.com.