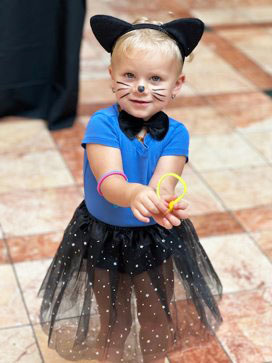 Rustle up your little cats and bats for some ghoulish holiday fun, food and fabulous frights happening at the Mall at Wellington Green.
Mommy & Me Costume Party — Wednesday, Oct. 26, 10:30 a.m. to noon. Set your holiday GPS for the Mall at Wellington Green for a free spectacular spookfest! Head over to the Grand Court for a pre-Halloween event for preschoolers and stroller moms. Dress up in your cutest costume and enjoy Halloween games, sweet treats, fun photo opportunities and a chance to meet your favorite costume characters.
Kids Club Fall Festival & Costume Party — Saturday, Oct. 29, 11 a.m. to 1 p.m. Take a power shopping break with the kids and (silently) scream, "We love Halloween!" at the Mall at Wellington Green's annual Kids Club costume party. During this free event, the Grand Court will transform into a spooktacular setting where little ghouls, superheroes and every Disney character in between will enjoy fun carnival games and family-friendly entertainment. Each child will also receive a holiday goody bag and a complimentary Halloween photo from Tracey Benson Photography.
The Mall at Wellington Green is located at 10300 W. Forest Hill Blvd. in Wellington. For more information, call (561) 227-6900 or visit www.shopwellingtongreen.com.