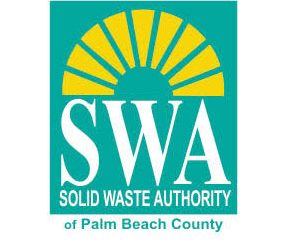 Transfer trailers, excavators, loaders, dozers, heavy and light equipment, trucks, cars, SUVs and other Solid Waste Authority of Palm Beach County surplus items will be sold to the highest bidder, regardless of price. The SWA Absolute Auction starts at 9 a.m. on Saturday, Oct. 15, with no buyer's premium, no minimums and no reserves.
The SWA Absolute Auction will take place rain or shine at the SWA Main Landfill Entrance at 6890 N. Jog Road in West Palm Beach.
Graham Auction Company will again lead this government surplus auction. The complete sale catalog including mileage, hours, photos and video can be found on the Graham Auction Company's web site under the proxibid button at www.grahamauctionco.com.
SWA auction items are available for inspection between noon and 2 p.m. on Friday, Oct. 14, and at 8 a.m. on auction day. To obtain the full list of terms and for all other auction inquires, contact Graham Auction Company at (561) 427-0520.
Each lot is sold as-is, where it is and with all defects therein. The items purchased immediately become the responsibility of the purchaser. All items must be removed no later than Wednesday, Oct. 19 at 4 p.m. The Solid Waste Authority of Palm Beach County does not provide towing, lifting or loading services of any type.
Methods of payment include cash, cashier's check or check with bank letter of guarantee. Credit cards are not accepted for payment. All sales are subject to local tax laws, unless the buyer presents a valid 2022 sales tax exemption certificate. Licensed dealers must present a valid identification proving they are a registered dealer.
Those not able to attend the SWA auction in person can bid online by registering at www.proxibid.com 48 hours in advance of the auction. There is an internet premium of 5 percent added to all successful online bids, as well as 6 percent sales tax, which is applied to the invoice total, including the internet premium. Payment options are by money order and wire transfer.
The Solid Waste Authority of Palm Beach County reserves the right to add or delete equipment from the sale.
The Graham Auction Company is recognized as an industry leader in the sale of capital and surplus assets through public auctions. Buyers from Alaska to Europe have responded by purchasing more than $100 million in real and personal property over six decades.