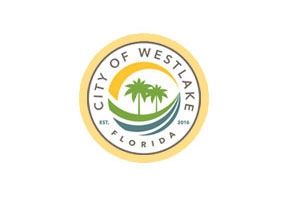 "Government Lite" will remain the watchwords for Westlake in 2023, it was agreed during a Westlake City Council visioning and goal-setting workshop held Tuesday, Oct. 11. But it has to be government that works, Mayor JohnPaul O'Connor said.
"The building department is the one area where we could really improve," O'Connor said. "Communication needs to improve, and certainly performance needs to improve."
Construction is Westlake's biggest area of business, and just about its only business as Palm Beach County's newest and fastest-growing municipality.
City Manager Kenneth Cassell agreed that the department's performance has been less than optimal but suggested that requests for building permits have been overwhelming. He noted that some 1,250 building permits were issued in all of 2021, while more than 1,400 already have been issued in 2022.
Currently, building and other related permits are processed by hand, but a new computer-based system is expected to come online in the first quarter of 2023 that should have a major positive impact, Cassel said.
"I'm truly, desperately hoping to see improvement," O'Connor said. "If this building department can't get it done, we'll get one that will. Enough is enough."
Cassell said the two-hour workshop was scheduled to give council members an opportunity to share their priorities in a "free-roaming exchange" regarding the new fiscal year, which began Oct. 1, and to give broad direction to him and to department heads.
John Carter, senior vice president for developer Minto Communities LLC, also took the opportunity to share with the council his views on several topics. Most notably, Carter told them that he intends to continue the push to connect Westlake's Persimmon Blvd. with 140th Avenue North in The Acreage.
The matter is currently in litigation between Minto, Westlake's largest landowner and developer, and the Indian Trail Improvement District. It is scheduled to go to trial in 2023.
"I have no idea how long it will take, but you have my commitment that I will fight this fight as long as I need to fight it," Carter said.
"The issue has to be resolved," said Cassel, adding that, unfortunately, he sees little hope of resolution outside a courtroom.
In other business:
• The council heard that they likely will be meeting in newer, larger and much grander surroundings in 2023, with Minto offering the use of the lodge building at the Westlake Adventure Park at a nominal fee. The lodge has plenty of parking, a catering kitchen and room for 350. The deal is yet to be inked, Cassel said, but added that an agreement is likely.
• The council entered into a lengthy discussion about how to better disperse funding from the city's Housing Assistance Purchase Program, designed mostly to help first-time homebuyers. Because many recent applicants have not qualified for one reason or another, "Right now, I'm in a condition I never wanted to be in," Cassel said. "I have a bunch of money sitting in the bank that should be in people's homes." It was suggested that with interest rates quickly rising, rather than up-front cash to put down on a home, perhaps the money could be used to help lock in a rate, or that it could be used to retrofit homes for disabled veterans.
• The council heard O'Connor report that the planned Adrenalin World amusement park is unlikely to happen. "It's not 100 percent dead, but it's in cardiac arrest," he said, adding that revival might still be possible. The park was slated for a 14.4-acre site on Persimmon Blvd. with plans including the longest go-kart track in Florida. Once operational, the park was expected to create some 200 jobs.
• The council agreed that six is probably the optimum number of events for the city to sponsor each year. The Fourth of July celebration (Fourthfest) and a Christmas Green Market likely should be annual events, with four others spaced quarterly.
• The council discussed the development of a Westlake app, which could be a valuable tool in the event that there is information the community needs to push out quickly, O'Connor said. Cassel agreed and said they probably would want to contract for its development and management. O'Connor also suggested the creation of a Westlake municipal Wi-Fi. "I want to make this city innovative, like we say it is," he said.
• The council agreed that while last year's Christmas golf cart parade was fun and spontaneous, more attention needs to be paid to safety concerns this year, with the help of the Palm Beach County Sheriff Office.