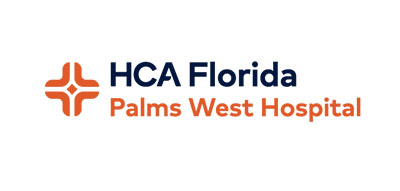 HCA Florida Palms West Hospital is excited to announce the return of its volunteer program. Applications are now being accepted for volunteers 18 years or older who can serve more than 50 hours annually.
Volunteer opportunities are currently available on Monday through Friday from 7:30 a.m. to 4:30 p.m., with plans to expand the program to seven days a week in the future.
"Volunteers are an integral part of our hospital, and we're thrilled to welcome our long-serving and new volunteers back to the Palms West family," Chief Nursing Officer Cheryl Wild said. "Our physicians, nurses and staff members appreciate the help that our volunteers provide, and our patients benefit from our volunteers' service to care for them during their stay."
The once-thriving volunteer program was put on hold in 2020 due to the COVID-19 pandemic.
Volunteers who are able to work four-hour shifts, one or several times a week, should submit an application online and will be subject to an interview so that they may be placed in a capacity that best suits their skills and desire to help.
Volunteers are also subject to a background check, drug screen and take a PDD tuberculin skin test (all provided by the hospital), and once accepted, attend an orientation. In return, volunteers will be able to make new friends, enjoy a chance to learn a new skill and help others in their community while developing new interests.
Volunteers will also be invited to an annual recognition banquet, can participate in hospital social activities, receive service pins and earn a complimentary meal in the cafeteria for each four-hour shift worked.
The application is now available at www.palmswesthospital.com, by clicking on "Visitors," then "Volunteers." For more information about the volunteer program at Palms West, call Jamil Willcox at (561) 791-8135.