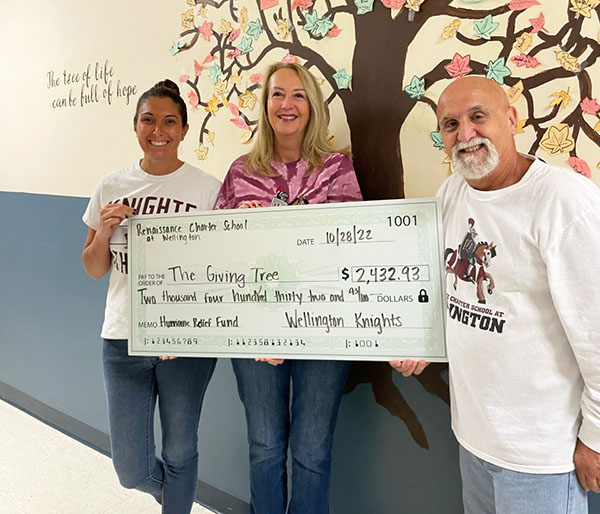 The students and families of Renaissance Charter School at Wellington, in a project named "Quest for Quarters," were asked to donate a quarter to help those who experienced loss, pain and suffering due to Hurricane Ian.
Students from grades K through 8 began to conscientiously bring in a quarter to donate to the project. Soon, quarters became dollars, and in just over two weeks, the students had amassed a total donation amount of more than $2,400.
This feat was accomplished by families, friends and neighbors in the Wellington community coming together with a goal of providing help and hope for those in need.
All of the money will be given to Charter Schools USA's "Giving Tree" organization, where the CEO and his wife, Jon and Sherry Hage, have pledged to provide matching funds for any amount raised, making the total gift of giving more than $4,800.