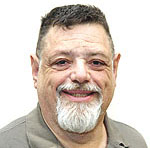 'I' ON CULTURE
A lot of people have wondered whether the new Black Panther: Wakanda Forever would live up to the first of these movies. The answer is not quite, but it is still an exceptionally good film. It is an exciting movie and, happily, still uses the family as a key emotional element. As most people know, Chadwick Boseman, brilliant as T'Challa, the king of Wakanda and the title character, died a couple years ago. Director Ryan Coogler, instead of recasting the role, uses the death as a springboard for dealing with the death's impact on the character's family.
The film begins as Queen Ramonda (Angela Bassett), T'Challa's mother and the new ruler, warns the UN that efforts to find new deposits of the mineral vibranium, the source of Wakanda's powers, are better than attempts to attack her country. But a new source under the ocean is found thanks to the work of young science student Riri Williams (Dominique Thorne). Namor (Tenoch Huerta Mejia), a god-like Mesoamerican who has founded the secret underwater kingdom of Talokan, warns the Wakandan royals that he blames them and plans to kill the scientist. Princess Shuri (Letitia Wright) and General Okoye (Danai Gurira) attempt a rescue, but Riri and Shuri are taken by Namor.
Ramonda goes to Nakia (Lupita Nyong'o), an undercover spy and the love of T'Challa's life, who has left Wakanda and lives in Haiti, asking for help. Nakia rescues the two young women, which sets off a war between Talokan and Wakanda. Namor has found a way to give at least some of his followers, all of whom seem to be able to breathe in both water and air, incredible strength. There are huge battle scenes. There is a new Black Panther, and there are many secrets unveiled.
Coogler has wisely let the women lead the way in the movie. The Wakandan women are strong but are not caricatures. They suffer, and they plot and plan. There are a few plot holes along the way, but in the long run, they barely count. A sub-plot between American Everett Ross (Martin Freeman), Wakanda's friend in the CIA, and his ex-wife Valentina Allegra de Fontaine (Julia Louis-Dreyfus) serves more as a way to bring her further into the Marvel world. She had already appeared in Black Widow and several of the TV series on Disney+ as a morally ambiguous character. It added little to the actual story.
But the action keeps moving. This is a long movie that didn't feel all that long. There is plenty of action, but also time for characters to interact. That allows for more good acting than usual in these kinds of movies. All of the actors are excellent. Bassett is amazing as the mourning mother worried about Shuri as well as her nation. Wright is at her best as the character who needs to change the most. Nyong'o, however, is so strong that she takes over the film whenever she is on screen. She brings an enormous amount of heart to the film. I've loved Gurira from the start back in the first movie. She is a wonderful action performer who knows how to play both comedy and tragedy.
Huerta Mejia plays a far more complex character. Some of his piercings and decorations get a bit in the way in terms of acting, but his is a key role, and he plays it well, moving between hero and villain and anti-hero several times. His is the linchpin performance in most ways, and he carries it off well. Winston Duke in the smaller role of M'Baku, a huge warrior who clearly has grown as an advisor, is very good, managing comedy as well as action in his role. Michael B. Jordan, despite his Killmonger character having died in the previous film, has a superb cameo that provides a key element to the plot. Everyone in this film is really good.
Should you see this movie? The answer is definitely yes. It is easily one of the best films of the year, and one of the better in the Marvel Universe. Both critics and audiences have found it excellent. The best bit of news comes at the very end: there will be another Black Panther film. I just saw this one, and I'm already impatient for the next. Go see it.