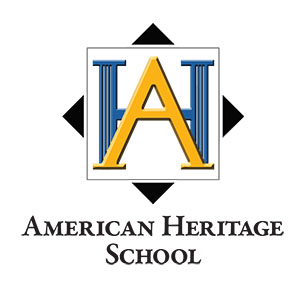 American Heritage Schools was recently recognized for its philanthropic distinctions by the South Florida Business Journal in the publication's new "Book of Lists" rankings. American Heritage has been ranked as the No. 12 in Corporate Philanthropy in South Florida.
Last year, American Heritage proudly supported the community by contributing to more than 320 causes through $750,000 given in corporate donations and more than 625,000 hours of community service.
With more than 88 student-run clubs, as well as the schools' pre-professional program partnerships with local hospitals and nonprofit organizations, the philanthropic desire to help others locally and globally is at the heart of everything the students, families, faculty and administrators do at American Heritage. Every year, fundraising goals are surpassed, and there is no limit to what can be accomplished.
"At American Heritage Schools, compassion is one of our main pillars and is demonstrated through numerous community involvement and service initiatives that help better our campuses and the world," said Dr. Douglas Laurie, president of American Heritage Schools. "In addition to this recognition for our corporate philanthropy, I am proud of our students, faculty and administration for their unwavering commitment to giving back both inside and outside of the classroom through partnerships with hospitals and nonprofit organizations throughout the South Florida community."
American Heritage Schools was also ranked as the No. 1 Private School and the No. 24 Largest Employer in South Florida in the "Book of Lists" rankings.
Since its founding more than 55 years ago, American Heritage Schools has become known as a leading private school for academic excellence throughout the nation, and enrollment has steadily increased to approximately 4,800 students in PK3 through 12th grades at the Broward and Palm Beach campuses.
For more information about American Heritage Schools, visit www.ahschool.com. Contact the Palm Beach campus at (561) 495-7272, ext. 1, or admissions.palmbeach@ahschool.com.