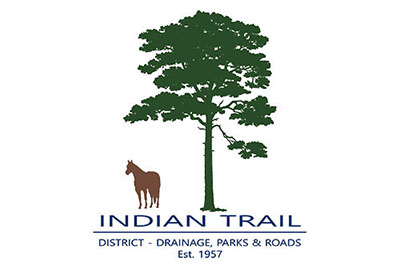 A survey of Indian Trial Improvement District supervisors indicates the focus for the five-member board will be roads, roads, roads in 2023 — especially since the Florida Department of Transportation has again put off the long-awaited extension of State Road 7.
"Roads are a very major focus… dealing with the traffic," recently elected Supervisor Elizabeth Accomando said this week. "I'm very disappointed that the State Road 7 extension has been put off again."
The extension would connect SR 7 from 60th Street North to Northlake Blvd. The original plan would have then carried it through to the Beeline Highway. But in the face of persistent and ongoing litigation from environmentalists and the City of West Palm Beach in support the Ibis development, FDOT recently agreed to delay the lawsuit-plagued extension by at least five to seven years.
Without the SR 7 extension, motorists will continue in increasing numbers to use roads in The Acreage — some county-owned, some maintained by ITID — as cut-throughs to and from Northlake, ITID Executive Director Burgess Hanson has said.
Meanwhile, at its Dec. 20 meeting, the Palm Beach County Commission approved initiation of a comprehensive plan thoroughfare right of way identification map amendment for 60th Street North from 140th Avenue North to SR 7 from 80 feet to 100 feet in width.
While ITID has very little control over county and state road projects, the district is trying to be proactive when dealing with local roads.
"We're trying to keep up with the [traffic] problem by installing more speed tables," Accomando said. "And, of course, there's the R3 road project."
The R3 road improvement plan, finalized earlier this year, has the goal of paving or placing millings on certain roads that ITID has deemed to benefit all residents of The Acreage, with a specific focus of improving access to schools, parks, impoundment areas, ITID facilities and Palm Beach County Fire-Rescue facilities.
"Speeding already is a problem on many of these roads, especially the larger ones," Hanson has said, noting that the speed limit on most is 25 to 40 miles per hour. "We want to make sure the roads in the district stay safe for our residents — for people walking or riding their bikes or their horses, and just for people pulling out of their own driveways."
Supervisor Keith Jordano said that the community will be "devastated" if traffic is allowed to continue to grow without local control. "We can't keep allowing all this traffic," he said. "We're growing… and we have to be able to manage it."
A key to controlling traffic in ITID may be decided in court this spring when a suit by Minto Communities USA against ITID is scheduled to go to trial. Minto, the major developer and landowner in adjacent Westlake, seeks to force the district to allow the fast-growing city's Persimmon Blvd. to connect with Acreage-area roads. ITID contends that the heavy truck traffic that the connection would generate would create an unfair burden for ITID residents, who pay for their roads without county, state or federal funds.
"The district's roads are maintained for the benefit of the district's residents," said attorney J. Michael Burman of the West Palm Beach firm Reid Burman Lebedeker Xenick Pepin.
Burman, who is defending ITID in the suit, said the developer has made no effort to find a compromise or settle the suit. "Minto is trying to impose their will on the district," he said.
Minto Senior Vice President John Carter, who oversees the Westlake project for the developer, declined to comment for this story, citing company policy. However, at an October meeting of the Westlake City Council, he told that board that he is committed to seeing the suit through — no matter how long it takes.
Several ITID supervisors noted that the only realistic way to gain control of traffic issues, zoning, code enforcement and more in the area is through incorporation. A local bill allowing ITID residents to do so will be presented to the Palm Beach County Legislative Delegation meeting Thursday, Jan. 12 in Jupiter. If it gains support there, it will go before the state legislature in the spring.
The effort failed last session when it did not gain support from the local delegation in late 2021.
"I'm still a proponent of getting the right to vote," said Accomando, who is part of the VoteLox group sponsoring the bill. "I'm hoping the local delegation will let the people decide."
Other key issues mentioned by supervisors include:
• Making sure that Palm Beach County and South Florida Water Management District officials follow through on their pledge to complete the J.W. Corbett Wildlife Management Area levee at a cost of $9 million plus. "We're not in control of this project… and Indian Trail taxpayers are not paying for it," ITID Vice President Betty Argue said. "It's long overdue."
• Decide how to best make use of the 640 acres donated to the district by GL Homes as part of an agreement with the county that allows the developer to build 3,897 housing units, 300,000 square feet of commercial space and 50,000 square feet of office space on the Indian Trails Grove property in the northwest section of the district. "We still have lots of work to do with drainage," Argue said.
• A need to revisit the Acreage Athletic League's domination of activities at Acreage Community Park. Supervisor Patricia Farrell, who also was elected to her first term in November, said no entity should have a "monopoly" on youth sports in district parks.
• More of an effort to develop a sense of connectedness among ITID residents. "One of the opportunities we have is to create greater community involvement," Farrell said. She suggested encouraging residents to participate in events, such as those sponsored by the Acreage Landowners' Association.